Sandra Webster says that carers must be listened to in the independence debate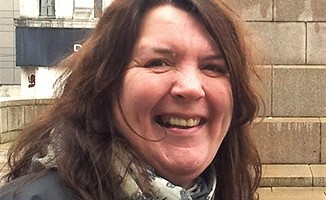 Carer's Week. one of the few times of the years that our stories are in the news, has just passed. This year, we even got some celebrity endorsements – Richard Branson raised a cup of tea to us, which made us feel so much better.
The truth is, carers should be fully recognised for the £10 billion we contribute to the Scottish economy, providing unpaid high-quality care for those we love.
We were disappointed when there was very little mention of what independence could potentially offer carers in the Scottish Government's White Paper on Independence. As carers we often don't have the opportunity to meet up in the real world.
A group I am a member of – Carers Views Counts – wanted to hear the arguments for and against independence. We were delighted when some friends in the third sector arranged a meeting with Johann Lamont and Nicola Sturgeon. Not "on the stairwell", as Jim Sillars puts it, but in a well-attended meeting where we had the opportunity to raise our points and share our stories.
In addition to further regular meetings, Nicola Sturgeon has also promised – after independence – to raise the allowance paid to carers. This is currently the lowest income replacement benefit. It will be raised from £61.35 to £72.40 a week, bringing it in line with Jobseeker's Allowance. This means the 102,000 people in Scotland who are eligible would be £575 a year better off. This is a nudge in the right direction.
For me, independence offers so much hope to all my fellow carers. I hope our rights can be enshrined in law in a written constitution. I want carers to be treated the same anywhere in Scotland they live
For me, independence offers so much hope to all my fellow carers. I hope our rights can be enshrined in law in a written constitution. I want carers to be treated the same anywhere in Scotland they live.
Self-directed support has recently become law. It sounds almost utopian, individuals can have a budget that they can use to pay for their own personal assistants, a day service, holidays and respite.
However the question should be asked in times of austerity when people rely more and more on state services why we are not also investing in existing services.
Many carers in Glasgow are in dispute with the council about their budgets, which often do not cover the cost of preferred services.
Glasgow City Council is one of many local authorities that are closing day centres. Centres in Dundee and all over Scotland have been closed. It is the speed and the intention behind it which is truly frightening. Self-directed support should not mean the end of the safety net of services for vulnerable children and adults but an extra choice individuals can make in where they go for daycare or respite. I know of one woman who lost thousands of pounds of her budget when she moved into another region. This postcode lottery has to end.
Carers to me are the heartbeat of our society; we are the people who are awake caring for a loved one in the small hours of the morning, holding things together gently and with compassion in our hearts.
I know all my carer friends will agree with me when I say we are all better people for having an insight into disability and societal attitudes. We love those we care for and want a kinder, fairer society which only independence can deliver.
I dread the possibility of a UKIP/Conservative Westminster government. Farage and Osborne have already indicated they would make more cuts – Osborne has already pledged to cut £25bn, primarily from social security. I worry what lies in the shadow waiting for us. It is we carers, along with women and people with disabilities that have borne the brunt of this first round of swingeing cuts.
The language often used by carers – we are predominantly women – is often passive. We are people who things are done to, who are helped, but the truth of the matter is we don't want to be patted on the head and told well done, but recognised for all the great things we achieve on a daily basis.
It is important that we are encouraged to speak. We are one of the groups that have not yet made up our minds about how to vote.
So, please reach out to us and involve us in all the campaigning work. We may not be able to attend public meetings, so reach out to us in our local communities. We are the heartbeat and the conscience of a civil society and by encouraging us to vote Yes it also begins to forge the road ahead when the Independence referendum is won. Carers must be at the heart of that process.
As Carer's Week retreats into the twilight for another year, please remember that we carers continue to do what we do 52 weeks of the year. Please no more raising of mugs, just applause for what we do.