​
Can digital technology really change lives for the better? If the past two years of Nominet Trust 100 research is anything to go by, then I certainly believe it can.
We've seen waves of innovation rolling in from all corners of the world. From grassroots organisations emerging from the margins of society – Project Daniel is producing 3D printed prosthetics in war torn South Sudan – to innovations developed by established UK charities such as Cancer Research UK's Reverse The Odds and RNIB's Smart Glasses. The breadth of innovation we've uncovered is astonishing. Now we're going for our hat-trick – for the third-year running, our search is on to find more truly awe-inspiring projects and people who are changing lives worldwide, celebrating their endeavour in our 2015 NT100.
It's an exciting time for the growing tech for good market. As a social tech funder we have seen through the projects we support directly how technology can both transform existing provisions and create completely new solutions that tackle significant social challenges, from education and employment to health and the environment.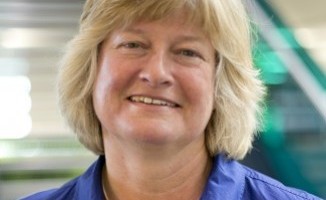 Open Utility, with co-founders who studied at the University of Strathclyde and Glasgow School of Art, is one example of a venture Nominet Trust has supported from a really early stage in their development, through to a now-scaling enterprise. The online marketplace for renewable energy – which was celebrated in the 2014 NT100 – puts power back in the hands of the consumer and strengthens the economy for renewable energy producers. It's a shining example of how digital can not only disrupt an existing market but also create a whole new one, and it is this type of transformative innovation making a demonstrable difference to everyday lives that really inspires us at Nominet Trust.
Since 2013, we have unearthed great examples of tech for good from every continent, but we have also uncovered some brilliant UK ventures, such as Euan's Guide, founded by Edinburgh-based entrepreneur Euan McDonald. Euan's Guide is a kind of venue Trip Advisor for those with accessibility needs. It was Euan's personal trials in finding out accurate information on the accessibility of venues such as hotels, restaurants and theatres that prompted him to develop the site; extending this mapping and rating functionality has created a resource that empowers others with similar needs, making it much easier to enjoy experiences others take for granted. We have found that it is often personal experiences and challenges, like Euan's, that seed the ideas for tech solutions in many of our NT100 winners; often, the creativity borne of necessity is the most inspirational.
Peek, which stands for portable eye examination kit, is another inspiring innovation showcased in last year's NT100, focusing on visual health in rural Kenya. Developed by medics from The University of Strathclyde, the NHS Glasgow Centre for Ophthalmic Research and The London School of Hygiene and Tropical Medicine. It is a low cost app that turns a smartphone into a diagnostic tool, detecting visual impairments such as cataracts and glaucoma.
We know there are more imaginative social tech innovations out there, but we need your help to uncover them. You have until 30 September to nominate the tech for good ventures that have inspired you for the 2015 NT100. Nominate at socialtech.org.uk/nominate.
Vicki Hearn is director at Nominet Trust.