Ashley Byars explains why Glasgow Science Centre is changing to attract a more diverse audience
At Glasgow Science Centre (GSC), we recognise the value of embracing diversity and embedding a truly inclusive organisational culture, and the fundamental business sense in doing this, creating a positive impact for our people and our audiences.
Our journey will bring diversity and inclusion to the top of our agenda, into the heart of our strategy and practices enabling us to serve the broadest spectrum of visitors in the most relevant way.
This will be the biggest change programme that we have undertaken at GSC and we are setting ourselves up to ensure success with a number of key positions being appointed to help us on our way.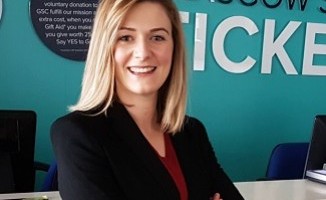 I'm delighted to take on the role of equality, diverstiy and inclusion manager, leading organisational change with the aim of embedding an inclusive organisational culture where diversity is encouraged to thrive. I'm really looking forward to getting started and working with individuals and teams across the organisation driving us to achieve our goals – we will all be encouraged and challenged (myself included!) to think differently, to challenge our own perceptions and consider the impact of our actions and behaviours in ways we haven't done before.
It's going to be an exciting journey of learning together, creating new and better ways of working collaboratively and harnessing the valuable creativity, passion and diversity of thought which will help us reach our aspiration to attract people from all backgrounds to work with us and visit us, and most importantly for them to feel they can be themselves when they do.
In January, we took one of the first steps in our journey in creating a diverse-aware workforce with a number of the team attending a training session on diversity and unconscious bias. It was very insightful recognising our own unconscious biases, because it's important to recognise they exist in everyone. In fact, studies have found we form a number of perceptions of people within minutes of meeting them, with it supposedly taking only 0.05 seconds to perceive how outgoing an individual is.
Bias is often considered an uncomfortable topic, but it is natural and inevitable, rooted in our instinctive thinking and without which we would be incapable of functioning. In order to cope with the billions of stimuli we come across each day the brain is forced to go through a lightning-fast filtering process.
Given we are Glasgow Science Centre, here's how this super-fast filtering process works: "…the amygdala, a collection of neurons, frantically processes decisions on which cues and feelings to focus. Due to the sheer volume of information, it doesn't prioritise the most comprehensive interpretation of this data, but the fastest and most efficient. The hippocampus makes sense of it by pairing new information with subjective memories, steering us towards one option over another, forming opinions that feel objective but are not" (People Management, CIPD, Issue Feb 2019, p28)
The process does have a tendency to manifest in unacceptable ways however, and creating awareness of your own unconscious biases is the first step to rooting it out as much as you can.
This is one important aspect which we will be endeavouring to create high awareness of among our staff and taking measures to eliminate as much as possible from our working practices. It's just the beginning, but there is a shared excitement to get started and I'm looking forward to working with everyone within GSC to embed a culture of equity, diversity and inclusion focusing on best practice.
Ashley Byars is Glasgow Science Centre's manager of equality, diversity and inclusion