Duncan Thorp from Social Enterprise Scotland believes enterprising local communities can provide social solutions where the public and private sectors have failed.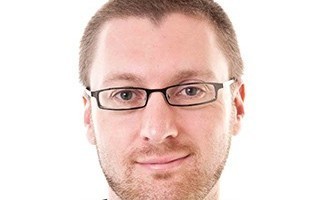 Everyone loves a demon. On the left hand it's the rich and corporations, on the right hand it's immigrants and gay marriage. The current demon on the left is, of course, poverty.
Poverty and inequality are bad for everyone, they're a passive choice that we've made as a society and poverty is indeed the worst form of violence. Welfare reforms driven by narrow ideology, rather than practical reality, won't create a positive outcome for anyone ­– apart from the lack of human compassion, attacking the most vulnerable just doesn't work.
Unfortunately solutions are being sought in all the wrong places, particularly the default god-like saviour of the central state. Anything that begins with "The government should..." or "councils must..." harks back to a mythical era when state control and government spending created a perfect society. It's a tired argument - that kind of society never existed.
Public ownership has never existed in reality, there was never direct, public control over public services, there was never a sense of ownership or voice for ordinary people; state ownership is not public ownership. Community ownership is the solution. It's where people actually have a direct stake in the destiny of their streets, towns, villages and cities.
Through hyper-localism, decision-making is taken at the most local level and everyone is responsible for the welfare and wellbeing of their neighbours, not just officials in a distant, state agency.
People in poverty need to be liberated from hopelessness. While people continue to have things done to them by the state, they will never feel a sense of control.
Privatisation is also not the solution. A 1980's social experiment that's no longer a viable option, privatisation simply benefits corporations and shareholders and erodes worker empowerment.
The real and enduring solution is the development of local social enterprise innovation, creating true community and individual empowerment. There are many practical and successful examples of this in Scotland and abroad. Community anchors, such as developments trusts and housing associations, are doing great work and the Grameen Bank model, originating in Bangladesh, is a great example of helping people get themselves out of poverty.
Local enterprise provides a path to creativity, new ways of thinking and solutions that actually work. There are also alternative forms of welfare that suit this approach. Established communities could have tax breaks to set up their own local and personalised welfare support, away from state control, where those most able have a responsibility to provide for those who need it.
People in poverty need to be liberated from hopelessness. While people continue to have things done to them by the state, they will never feel a sense of control. This can only happen if they're enabled to change their own lives.
Locally-based democratic government can be the enabler, plus taking the poorest out of taxation, creating jobs, phasing in a universal living wage and introducing a citizens' income are additional possibilities.
Some people have accepted that there will always be a "them and us" and they even thrive on it. It gives something to rail against - but simply saying "no to welfare cuts" isn't a solution.
We need to do things differently now, with local, positive, enterprising and empowering solutions, owned and controlled by everyone. Rather than set ourselves up for another epic fail on poverty and wealth, this can actually help us transform our society to one where people are empowered to improve their own lives.