Fiona Aitken looks ahead to Adoption Week Scotland, which is returning for the third time
Adoption Week Scotland is about to begin. Funded by the Scottish Government, it is designed to raise awareness of the process of adoption in Scotland and reality of adoption for adoptive families in Scotland. This year the theme is centred on the adopted young people at the heart of the process.
In Scotland, the Year of the Young Person has given an opportunity for young people to speak about issues that matter to them. Adoption Week shines the spotlight on adopted young people, giving them the chance to share their experiences and views on positive changes that can be made to help them achieve the outcomes they deserve.
Adopted Voices, our conference that takes place on Monday (19 November) is an opportunity is for young people to be seen and heard - a steering group of young adopted people has planned this special event, and will co facilitate on the day.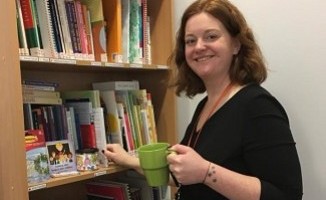 This group was formed from a partnership project between Adoption UK Scotland, Scottish Adoption and St Andrew's Children's Society, funded by Big Lottery Scotland's Awards for All. Practitioners and art therapists have worked with the steering group - and an extended group of young people - to support their voice and experiences to be the focus of the event. This conference will feature a short film developed by the young people that sees them interviewing adopted adults, acknowledging the lifelong process of adoption, and the impact on the individuals.
This is the third Adoption Week Scotland that the Scottish Government has funded – previously National Adoption Week was facilitated by British Association for Adoption and Fostering before its demise. In the absence of a national agency with Scottish presence to facilitate Scottish activities Adoption UK Scotland was approached to hold a series of events to mark the inaugural Adoption Week Scotland, a wholly separate week that focused on adoption and families in Scotland.
From last year, Adoption UK Scotland has worked with Adoption and Fostering Alliance (AFA) Scotland to plan and facilitate events designed to inform and educate potential prospective adopters about adoption, to bring together adoption professionals and families to share knowledge and practice along with lived experiences.
Adoption UK Scotland is a membership organisation that offers information, advice and support to adoptive families and prospective adopters in Scotland. AFA Scotland works with agencies and professionals to increase knowledge and understanding of good practice relating to adoption, fostering and permanence.
Events throughout the week include family sessions in Edinburgh and Glasgow, providing opportunities for adoptive families to take part in fun activities together. In addition to these a series of information events will be taking place across Scotland – in Inverness, Stirling, Glasgow and East Lothian. Minister of Children and Young People Maree Todd, MSP will be attending the information event and coffee morning on Friday 23 November in East Lothian, showing her support of adoptive families in Scotland.
For more information about Adoption Week Scotland follow #AdoptionWeekScotland and #ourchildren online – our Facebook page Adoption Week Scotland 2018 and eventbrite link can give you more information about the planned events. Support families and adopted young people by supporting the week and using the opportunity to learn more about adoption in Scotland through the lived experiences of parents and children.
Fiona Aitken, is director of Adoption UK Scotland. Adoption Week Scotland takes place from 19 to 24 November