Jenny Brotchie
Carnegie UK Trust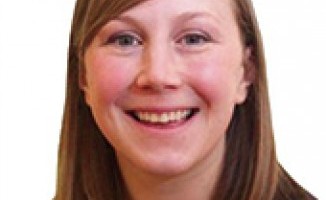 THE gap in health outcomes for people living in deprived and in more affluent areas in Scotland has proved stubbornly difficult to close, problem drug use is increasing and the proportion of people rating their neighbourhood as a good place to live is decreasing.
It is easy when considering how to tackle these challenges to frame our thinking around what these communities lack and how the state can intervene to plug that gap. But this well-meaning approach tends to ignore some of the strengths already present in communities – skills, interests, relationships, experiences and aspirations. At worst top down state led interventions can undermine existing community strengths and at best they can fail to make the most of them.
As we enter a period of limited public finances and growing demographic and environmental challenges it is more important than ever that we use our public resources to make the most of community and individual assets.
At the Carnegie UK Trust we have been exploring, with the help of Carnegie Fellow Sir John Elvidge, what we believe is a paradigm shift in thinking about how best to deliver public services and tackle some of these wicked issues of the 21st Century. We are referring to this shift as the rise of the enabling state and our new report of the same title charts the emergence of seven key aspects of this evolution in public policy. They are:
from new public management to public value
from central to local states
from representative to participatory democracy
from silos to integration
from crisis intervention to prevention
from recipients to co-producers
from state delivery to the third sector
Collectively these shifts comprise a move from a traditional welfare state model of public services to an enabling state model of public services. In an enabling state citizens and communities have more opportunity to play an active role in public service deliver and to shape the services that they receive according to their own experience. The forthcoming Community Empowerment Bill is a good example of this policy shift in Scotland but we can see the roots in earlier policy innovations such as the introduction of the national performance framework and single outcome agreements, the removal of departments in the Scottish Government and more recently the implementation of the change funds.
We can also find evidence of emerging changes in practice at the coalface. Our report The Enabling State: From Rhetoric to Reality contains 12 contemporary case studies that illustrate what a more enabling state of the future might look like. Drawn from across the UK and Ireland four of the case studies are Scottish examples: the Health and Social Care Alliance Scotland's Self Management Fund, Inspiring Scotland's Link Up Programme, the Violence Reduction Unit's asset based approach at Hawkhill Community Centre, and Laggan Forest Trust.
All of these case studies are examples of efforts to improve the quality of people's lives and much of the funding comes from the state but the support given is far from traditional. Rather support is founded on existing individual and community strengths and abilities as much as needs and the focus is on building deep, reciprocal relationship with individuals and communities and facilitating networks of mutual support within communities and beyond.
Currently, we are responding to the perfect storm of rising demand and decreasing public finances in a largely piece-meal way. Change is clearly happening but the challenge is to move further and faster to meet the needs and expectations of citizens.
At Carnegie, we believe that a more enabling state, which supports communities and individuals to make the most of their own strengths is the right future for public services in Scotland and the best way to tackle some of the stubborn inequalities in our society. The Community Empowerment Bill is just one part of a much wider change that needs to come about.
The Carnegie UK Trust works to improve the lives of people throughout the UK and Ireland by changing minds through influencing policy, and by changing lives through innovative practice and partnership work.