Pete Ritchie tackles the bigger issues involved in solving holiday food poverty
I was lucky enough to attend last week's End Hunger UK conference at Westminster to mark World Food Day. Keynote speaker was Children's Minister Nadhim Zahawi, who spoke about England's recent £2 million Holiday Activities and Food Research Fund, following similar initiatives in Wales and Scotland.
The question I was left with, for Scotland no less than England and Wales, was "What's our vision here? Where would we like to be with this agenda in ten years' time?" There's more than one problem we are trying to solve.
One is income: for too many families, free school meals (including breakfasts where available) are a vital part of the family budget, and when this provision stops for a quarter of the year, they struggle to put food on the family table.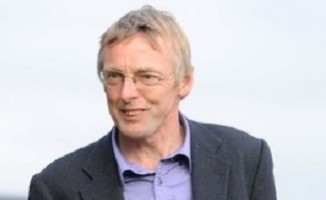 One is opportunity: for too many children, holidays are not a chance to travel, learn and do something new. And many dread that first day back assignment of writing something about 'what you did in the holidays.' Inequality takes many forms and the differences in childhood experience and cultural capital can limit young people's future confidence and aspirations.
If we want to make Scotland 'the best place in the world to grow up', we have to tackle both these problems. This summer we saw a flourishing of new summer provision and some great fun and food projects have been funded. But as we move from projects to delivering a service available to children right across Scotland, we need to learn from what's happened so far and be clear about our goals.
We want to ensure access to good food in the holidays, and we want to make sure this provision reaches the children who need it most. But we don't want the message to just be 'come and get some food' so we want to organise fun activities and make the food a part of the overall package.
Then we want to make these programmes inclusive – because otherwise they risk being stigmatising. In any case, many - if not most - of the children in need live in areas which are not the most deprived. So some places are looking at a differentiated approach where some children pay and others don't.
We want to make sure the food is good and up to at least the school food standards, and if we don't use surplus food for school meals there's not a good argument for using surplus food in the holidays.
So to meet an income gap for perhaps 10-20% of households, we would really need to provide wrap-around holiday activities with regulated food provision for the whole school holidays in every area – and if those children wanted to access food they would have to go along to the activities.
This is a long way for a short cut - and more importantly may not work for many families. How does it work for the thousands of young carers who may have to stay home to look after a parent or sibling? What about the children in rural areas who rely on the school bus in term time? For many families, childcare in the holidays is a complex juggling of friends and grandparents and neighbours which is a poor fit with everyday attendance at a holiday programme, however enjoyable.
If this is an income problem at heart, then why not introduce an income supplement so that families challenged by poverty can have some extra cash over the holidays to fill the gap left by free school meals and breakfast clubs?
This still leaves the second challenge. There's a very strong case, if we want to close the attainment gap, to restore and extend the opportunities for children and young people to gain new experiences in their holidays. This isn't about income – but it is about the power and duty of our education system to broaden horizons and open up more of the world to children whose families can't readily provide those trips abroad, introduce them to sports and music, take them to the beach or the hills or fund an activity holiday or summer camp. Of course, many of these activities would include some food: but that's not their purpose.
In ten years' time, it would be good to find ourselves in a Scotland where no families dread the approaching holidays because they don't know how they will put food on the table – and where all children have something they feel good about when someone asks them that question about their holidays.
As we continue to develop our holiday provision in Scotland it would be good to think, together with children and families most affected, about what would really count as success in ten years' time – and how we can work together to make that happen.
Pete Ritchie is executive director of Nourish Scotland.