Simon Francis reflects on how 2017 has been a turning point for charity fundraising and what this will mean for communicators in 2018
2017 should be seen as a turning point in the role of fundraisers in charities and not for profits. It is the year that the negative headlines of the past can be put behind the sector and a new relationship with donors can be moved forward.
The recent Public Relations and Communications Association (PRCA) Scotland event on the role of fundraising and communications heard from PRs, fundraisers and industry experts on how all staff involved in all interaction with audiences need to think about the impact of their words and actions on donors.
As Richard Spencer from the Commission on the Donor Experience commented, charities need to be seen less as fundraising organisations and more as vehicles which allow donors to fulfil their own personal passions and dreams.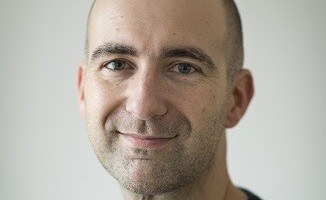 The Commission's report earlier this year is part of what makes 2017 a turning point.
Its exhaustive research and archive of content is freely available for communicators to access and its recommendations form a blue print for how charities can put donors at the heart of their organisations.
For public relations and communications professionals, all of the Commission's 6Ps – the overriding recommendations in the report – are relevant.
From communicating the purpose of charities more effectively to ensuring the promises made to ensuring broader calls to action to supporters are delivered as part of the donor experience, the need for integrated charity communications is a clear outtake from the Commission's evidence.
Ultimately this may mean some difficult decisions for leaders of fundraising organisations – will we see the rise of the donor experience director in charities taking on an all encompassing role overseeing marketing, comms, data and fundraising?
And if the donors are to be at the heart of communications, this means improvements in charity transparency (which is discussed in this TFN blog) and the use of data.
With new General Data Protection Regulations (GDPR) planned to come into force in May 2018, this will be biggest milestone in charity communications next year.
The view at the PRCA Scotland charities event was that for most well run charities, GDPR will be a positive opportunity to re-commit to the best practice already in place.
But, as we have seen time and again in the charity sector, there will be risks.
The PRCA has complained on many occasions that one bad apple in the charity sector has a negative impact greater than in any other sector. But we must live with this scrutiny if we are to believe in supporting our donors. We must continue to push for the highest standards.
However, charities should not be cowed by the GDPR regulations. The worst outcome for donors and beneficiaries of charities would be for charitable organisations to be cowed into fundraising silence – as many were on a campaigning front by the Lobbying Act.
2018 will also be a turning point for charity campaigners too.
Social Enterprise PR agency Campaign Collective is set to launch a new guide to help charities campaign under the restrictions imposed by the Lobbying Act early in the year. This should free organisations from the fear imposed by the Act.
This can be combined with better understanding of how campaigning can fit in the donor experience, such as productising campaigns such as Stonewall's Rainbow Laces, or can draw people into the donor funnel.
With a better, more integrated donor experience, 2018 could be a great year for charities, but the reputation of the sector will also need to be defended more vociferously. And this is something that all membership bodies, the PRCA included, must be alert to.
Simon Francis is chair of the PRCA's Charity & Not For Profit Group and founder member of Campaign Collective, a social enterprise helping charities and campaigners with their communications.