Shona Robsion MSP on how she'll be giving her time for Mandela Day and why it's so important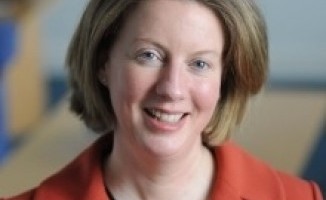 On 18 July people around the world take part in Nelson Mandela International Day – an annual day of humanitarian action to celebrate Mr Mandela's life and work.
Mandela Day aims to inspire individuals to take action to help change the world for the better, empowering communities to take action and inspire change. It is up to all of us to honour his legacy by doing something to make the world a better place, starting with our own communities.
Today I will be making my own small contribution, joining others volunteering at a summer athletic camp at Caird Park. This week-long summer camp, organised by Leisure and Culture Dundee run with the support of Dundee Hawkhill Harriers Athletic Club, provides young athletes with the opportunity to develop skills in a number of different athletics disciplines.
Mandela Day serves not only as an inspiration but an important reminder of the contribution volunteers make to our society
Mandela Day serves not only as an inspiration but an important reminder of the contribution volunteers make to our society. The input and impact volunteers have in community sports activities and supporting our elite athletes early in their careers can never be underestimated.
There's no better time to be inspired to get involved than in 2014. A key part of our Glasgow 2014 volunteering legacy is to ensure that as many people as possible are able to find volunteering experiences for them. Legacy 2014 is working to ensure that the once-in-a-lifetime opportunity of being a Clydesider isn't the only way people can get involved now and for years to come.
We're working with Volunteer Scotland, Sportscotland, Skills Development Scotland and others to harness the passion for volunteering ignited by the games and connect people to future volunteering opportunities.
Caird Park is also a Legacy 2014 Community Sport Hub, bringing together a number of local clubs and sports. It is so very fitting that the children will be marking Mandela Day as part of the summer camp and I am looking forward to be able to congratulate the children taking part in the activities at the prize-giving at the end of the day.
I am reminded that Nelson Mandela once said: "Sport has the power to change the world. It has the power to inspire. It has the power to unite people in a way that little else does. It speaks to youth in a language they understand."
Today will be a testament to bringing together the power of sport with the power of volunteering, a combination that is changing lives and communities across the world.
Shona Robison is SNP MSP for Dundee City East, and cabinet secretary for Commonwealth Games, sport, equalities and pensioners' rights. Follow her on Twitter @ShonaRobison.