Marsha Scott expresses irritation at an article that implied women's organisations aren't doing enough to recruit male supporters
Instead of "She made me do it," we're now told "She didn't make me do it."
Last week a article was published referencing #metoo, a social media storm in which millions of women across the world shared that they too experienced sexual abuse and harassment, all in the wake of the Harvey Weinstein revelations.
The piece in question pasted together a series of so-called expert quotes about violence against women in Scotland. Purportedly reflecting views on the Scottish policy context coming from a conference in that hub of Scottish policy, Ottawa, the piece suggested that the reason that men in Scotland haven't surged to the fore to fight domestic and sexual abuse is because Women's Aid has retained our boardrooms as safe spaces for women who serve women and children.
This conveniently ignores the fact that for 40 years women's organisations have been hinting, cajoling, whispering, shouting, and practically doing cartwheels to get the attention of policymakers, media, and politicians, overwhelmingly male, persuading decision-makers and public alike that violence against women is everyone's problem to solve, and inviting everyone to the policy fight.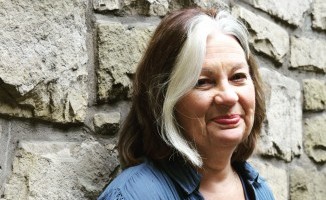 Never mind that every government directorate and local council, overwhelmingly male, has been directed to embed anti-violence work in their policy, investment, and practice.
Never mind that all the places in Scotland where decisions about power and money are made are filled with men, and we women have had to fight to get the few places at the table we can get. And that every day in those places and at those tables, men choose not to take responsibility for fighting violence and abuse.
No, apparently the volunteer boards and paid staff of Women's Aid are the real problem. If we would just let men into the space of organising and decision making that women have kept safe for themselves (and if #metoo tells us anything, it is that safe spaces are almost impossible to find), then men would step up to the plate and take responsibility for the violence and abuse their brothers and fathers and uncles and sons are wreaking every day.
If you believe that, I have a bridge in Brooklyn I'd like to sell you.