Adi Newman felt dejected after losing his job but now the voluntary group he set up is a big part of the community.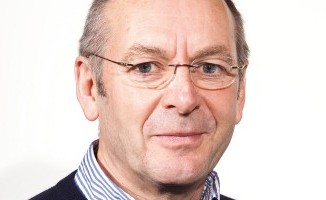 Some call it a mid-life crisis, others just think we're men playing at being boys. I like to think our hut is about camaraderie, friendship and support.
It all started when I was made redundant and found myself at a loss for things to do. With my wife Sheila telling me to do something constructive I tried running an allotment before quickly realising I hated gardening.
It was Sheila who then hit on the idea of a place where people who, like me, could congregate and socialise.
Thus the Auldhouse Hut was born. It's about men, some retired, some off work through disability, coming together to undertake constructive projects, to which we can all contribute.
We basically sell ourselves as a squad of men who are willing to undertake any challenge. Within reason.
The projects undertaken so far include rebuilding a nursery's fence, repairing wheelchairs for a care home, and we even took 20 pensioners to an outing in Largs.
We've got a membership of 30 but the hut is really just a place to congregate and meet others.
Ages vary from 51 to 83 though all ages are welcome. The unique part of it all is that everyone is different but when we get together, tolerance and respect are the two things that are never compromised.
Key ingredients for a successful hut: 1. Attract members from across the community 2. Make your aims known 3. Assist local projects 4. Be proactive
Many of our members were, like me, sceptical of the concept about a men's hut from the start, and were pretty reluctant to join. That's understandable, however the encouraging thing is that most partners are really enthusiastic, if only because they want to see the back of us.
Being part of the hut has given me a new impetus in life. I don't mind saying that when I was paid off, it left me feeling a bit useless. When you reach your 50s you begin to doubt yourself. But the hut and all those involved have given me a focus and optimism for the future.
Looking ahead, we're thinking of applying for funding to purchase a minibus. It would enable us to reach out to more people in the North Ayrshire area, take on more projects and also encourage more members to join us.