One week it's the thigh gap and the next the bikini bridge – our obsession with unrealistic bodies is have a huge impact on young people, argues Matt Forde, national head of service at NSPCC Scotland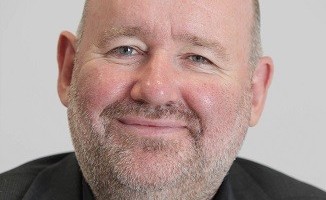 Young people today face an intensity of pressure many of us could not even imagine. Exposed to a constant stream of digitally enhanced ideals, it's little wonder that their self-esteem and confidence suffers.
We live in a digital world where selfies are perfected by #filters and shared to a 24/7 global audience – a world where celebrities, often airbrushed to within an inch of reality, have by some cruel twist become role models. It's now almost automatic to question a photo's authenticity and wonder – is that person real or augmented? The proliferation of surgery scandals and weight-gain disasters which dominate the tabloids make it clear that we, as a society, have an unhealthy fixation with appearance.
Our cultural preoccupation with image is nothing new, but thanks to technology it's increasingly pervasive. And despite the joys that technology can bring, it can also magnify the pressures to look good. Social media facilitates 24/7 peer comparison where photos are taken with profile pictures in mind and selfies shared in the pursuit of social validation. Carefully chosen photos are used to build online personas in a ruthless arena where everything and everyone is up for scrutiny and critical evaluation. It can almost be easy to forget what real people look like when you can Photoshop imperfections and use filters to capture a rose tinted world.
It's heart-breaking to think that children are actively excluding themselves from society for fear of drawing attention to themselves
It's no surprise that advertising capitalises on this; promoting our unhealthy association between good looks and happiness. It makes us even more susceptible to seeing beauty and size as a proxy for happiness and health. And we know that, by nature, young people are most vulnerable to this at a time in life when their bodies are changing the most. So how can they judge what's normal and what's computer generated when airbrushed images saturate the media? When I see how unrealistic and unattainable these images are I'm not surprised young people struggle with body image issues. Chasing beauty ideals which don't exist can only serve to demoralise and damage self-esteem.
And if teased or bullied for their looks, we know that some young people can be so ashamed and embarrassed about their appearance that they hide themselves away from society. They don't socialise or make friends or behave like normal teenagers should. There are young people so unhappy – with confidence destroyed beyond recognition – that they struggle to see anything positive about themselves and feel they have nothing to offer – no hope of achievement, self-belief or worth.
Trying to fit in is part and parcel of growing up – it's human nature to compare yourself to others – but measuring yourself against something that has been digitally enhanced for public consumption means it can be hard to like the reflection in the mirror. It's heart-breaking to think that children are actively excluding themselves from society for fear of drawing attention to themselves – to escape being judged against society's view of the norm.
And as technology and digital trends develop these pressures grow and it becomes near impossible to remain immune. Will the problem get worse or will we eventually recognise the digitally enhanced glitterati for the caricatures that they really are?
With summer upon us and beach bodies covering magazines and social media, we know young people will become even more aware of how they look. So how do we convince them that beauty is only skin deep when the importance of appearance is so ingrained in our society? Is technology and media manipulation to blame for distorting out perception of real beauty or should we look to ourselves and our cultural preoccupation with aesthetics?
We need to lead by example here and demonstrate what's most important – and it's not (believe it or not) looking like Kardashian – it is happiness and health.
Matt Forde is national head of service at NSPCC Scotland