Fanchea Kelly explains why new smart home, Blackwood House, is being built in cities across Scotland
A recent report from the Equality and Human Rights Commission in Scotland (EHRC) calls on the Scottish Government to produce a strategy to ensure there's an adequate supply of housing for people with disabilities
We welcome this report and its direct call to action to improve the lives of many people with disabilities/
At Blackwood, as the EHRC was beginning its research in 2016, we set out to demonstrate a new standard for independent living for Scotland. Since then we completed our new Blackwood House as a real example of a design which is beautiful, affordable, highly accessible, and connected, so that residents can live as independently as possible.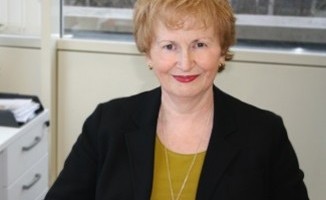 Our innovative design has been shaped by people with disabilities and their influence has been profound.
The clever design and integrated technology supports people to do more for themselves. This might be as simple as home automation to open the blinds in the morning, or as life changing as accommodating a carer and lots of equipment.
We are delighted that EHRC has recognised more can be done. The economics of our approach aims to invest in the home so that the long-term cost of further adaptations or care services can be minimized.
We fully support the EHRC contention that more scope could be created within the overall programme of 50,000 new homes for Scotland, and we also want to see a strong commitment to delivering for disabled housing needs beyond 2020.
We have had excellent support from the housing minister and Scottish Government officials for our first prototype Blackwood House development in Dundee, and we are hopeful that this could be the start of a significant programme to improve the rights of disabled people across the country over the next five years.
The EHRC report discovered shameful stories of people being unable to leave their homes and sleeping, eating and bathing in one room.
It highlights that there are 61,000 disabled Scots who are waiting for their homes to be adapted and a further 17,000 wheelchair users who are housed in homes that are simply not up to the job, while only 1.5% of housing association homes are wheelchair accessible.
And the problem isn't one that's simply going to go away, with estimates suggesting that demand for highly accessible homes will rise by 80% in the next five years.
The EHRC also found that disabled people living in inaccessible houses were four times less likely to be in work than those who were properly housed, so this problem affects people in all areas of their life.
We know it doesn't have to be like this, there are solutions that either adapt existing homes or to build new ones to take advantage of the technological changes so that people can live their life to the full.
Considerable investment in research and development by Blackwood created our blueprint for this type of accessible house, with a Design Guide produced with architects Lewis and Hickey. We really hope our Design Guide can contribute to the review of the existing standard of Housing for Varying Needs, which the EHRC calls for as another of its recommendations.
Our bespoke digital care system, CleverCogs, is installed in each house in touch-screen tablets and enables customers to open blinds, order shopping, control the TV and stay connected with friends and family, all at the touch of a button.
The design features a central core of kitchen and bathroom – with movable fittings and rise and fall units – which provides greater circulation space for easy access.
Such has been the success of the first demonstration homes, we are pleased that Glasgow, Edinburgh and Dundee councils have asked us to deliver up to 160 of the life changing homes over the next four years.
We truly believe the Blackwood House concept is an answer to this national housing crisis. With the correct funding, we aim to turn this into a reality.
We were also pleased to see the EHRC shine a light on the need to integrate housing, care and health services to support people to live independently. We strongly believe that this needs action in Scotland.
We believe that significantly greater national consideration should be given to new models of housing with integrated support and care in Scotland. We hope the health minister will support this aim, giving leadership to more preventative work within Health and Social Care Partnerships.
The EHRC recommendations brings out the importance of the housing to help people with disabilities to live independently and have choices in their lives.
Fanchea Kelly is chief executive of Blackwood