Ian McWhirter explains why the ice-bucket challenge is so important to MND Scotland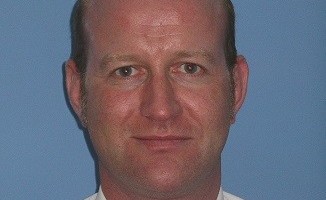 No-one in the UK (or almost anywhere in the world by now) can have escaped the fundraising phenomenon that is the ice bucket challenge.
The ALS ice bucket challenge was popularised in the USA by 29-year-old former American baseball star Pete Frates who promoted it on social media sites alongside his friends and family. Pete was diagnosed with ALS (Amyotropic Lateral Sclerosis) two years ago. The ALS ice bucket challenge immediately went viral and swept across the country, with famous faces including Justin Timberlake and ex-president George W Bush taking part.
ALS is commonly known as Motor Neurone Disease (MND) in the UK. MND is a rapidly progressing, terminal neurological illness. It is relatively little-known and the ice bucket challenge has provided an amazing opportunity to spread awareness of the disease and much needed funds for those with the illness, their families and research to find a cure.
Thousands of people in Scotland have taken part in the ice bucket challenge for MND Scotland, including many people in Scotland's third sector. An incredible £180,000 has been raised so far, and this will make a huge difference to the lives of people in Scotland who are affected by MND.
This has been the most successful ever online fundraising campaign for MND Scotland, and has raised an incredible amount of wider awareness from the general public. We have received numerous donations from the public with messages to say that they had never heard of MND until now but have chosen to donate having learned about it.
MND Scotland has been heavily featured and mentioned across all media channels. The participation of Alex Salmond and Alastair Darling, the donations made by Celtic FC and Rangers FC, the Glasgow Warriors Rugby team, Scottish football teams, and others have made a huge difference. We have also been on BBC TV and Radio news.
The real stars, however, have been our supporters. Hundreds of videos have been made and posted, from 2-year-olds to a 92-year-old. Their involvement has been instrumental in making this such a success.
For any TFN readers yet to take part, all you have to do is film it, nominate, share, and donate. Donations can be made by texting ICED14 £5 to 70070. Thank you!