Rebecca Jackson discusses the importance of annual reports as a communications communications channel in telling a charity's story,defining its role and showcasing its work
The recent story about the RNLI and its overseas work highlighted the importance of a charity's annual report in communicating its activity to supporters and stakeholders, and how to take control of your organisation's narrative under international media scrutiny.
In a deliberately provocative move to challenge the institution's work, a handful of national newspapers criticised the charity for carrying out international aid, when many supporters believed their donations go towards UK-based activity. An inevitable social media storm followed, yet the RNLI was quickly able to challenge the criticism and draw journalists' attention to its annual report online, where its international work and associated financials had already been detailed for all to see.
The move allowed the RNLI to take control of the narrative and provide context for the headlines, showing supporters the tiny percentage of donations actually used to support international work, and at the same time underlining the transparency of the organisation through the publication of its annual report and financials. This not only strengthened its reputation but bolstered the trust and relationship between the charity and its supporters, many of whom were vocally supportive of the RNLI online and increased donations in direct response to the damaging headlines.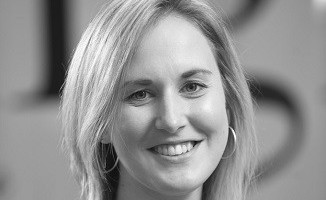 We know by law all charities must produce an annual report, detailing the year's activities and financial position, yet for many it is more than meeting their legal obligation. The report is an opportunity to attract new donors, as well as recognising the achievements of staff and supporters. They give the chance to define aims and activities clearly and to demonstrate well-managed finances, both of which help to ensure an organisation is more effective.
However, the RNLI storm demonstrates why it's essential for PR and communications teams to work closely with colleagues in the finance team when producing an annual report, to recognise potential risks and be able to articulate the story the charity wants to tell.
It's important to plan out a direction for the report and the message its readers will take away from it, as well as its focus and the areas of work it will highlight – whether it be the programmes of activity, shining a spotlight on staff or sharing the stories of those helped by the organisation. It's equally important to identify any potentially negative stories early to make sure responses and solutions are planned for and senior figures within the charity are prepared for the contents.
As an agency, Definition has created bespoke annual reports for a number of clients in the third sector, creating engaging content to not only showcase the work carried out by our charity clients but to outline future strategy and direction for our partners. Annual reports can be a valuable marketing and reputation management tool and whilst the financials may be the most important part, there's no reason they can't be displayed creatively!
Rebecca Jackson is an account director and head of PR agency Definition's charity division. Definition is a specialist brand reputation agency with offices in Leeds, London and Dubai and has delivered campaigns for organisations across the charity division, and recently launched haysmacintyre's second financial benchmarking report focusing on international charities.