Jill Wood discusses Engender's work on gender issues surrounding the referendum and welfare reform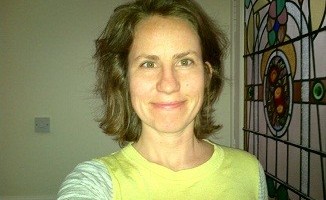 Gender inequality shapes all walks of life in Scotland in 2014. This is not breaking news, but feminists still have to make the case for basic equality over and over again. And again.
To me, the challenge lies in a deeply frustrating paradox.
On one hand we are told that gender inequality doesn't exist. The backlash against feminism in the media is relentless and feeds into commonplace misconceptions about women's equality. Dismissive attitudes that betray this are also relentless, not least in policymaking that consistently fails women and their children. It has become something of a peddled truth that girls and boys now have equal opportunities in life. They don't.
In fact, the UK is sliding down the World Economic Forum's international league table on gender equality. Here are the stats:
Care gap: 62% of unpaid carers are women. Twice as many female carers as male carers rely on benefits, at a rate of £1.70 per hour
Freedom gap: Every 13 minutes a woman in Scotland experiences violence
Income gap: Twice as many women as men rely on benefits and tax credits. Women are 95% of lone parents who receive income support
Pay gap: Women earn 13% less than men as full-time workers and 34% less than men part-time
Power gap: Only 15% of senior police and 25% of senior judges in Scotland, 10% of UK national newspaper editors and 8% of Directors of FTSE 250 firms are women
Representation gap: Only 36% of MSPs, 24% of councillors, 3% of council leaders, and 26% of trade union leaders are women
On the other hand, it often feels like gender inequality has become an accepted fact of life. We are so numb to gender imbalance that it is invisible in plain sight, whether in terms of politics, positions of power and wealth, violence, the labour market, unpaid care in the home and community, or the portrayal of women in the media. It is revealing that images that reverse conventional gender roles jolt reality into focus so sharply.
I have been really struck by this throughout Engender's engagement with the UK's welfare reform agenda. It has been widely documented that women, disabled people and other marginalised groups are paying the price of cuts to spending and services. But this recognition is often not framed as particularly problematic or linked to solutions that will provide much-needed support to women, including by the Scottish Government.
This month, Engender launched two reports that provide more detail on the outlook for women in Scotland and the policy landscape regarding gender. The first is our contribution to the referendum debate, which takes stock of policy developments and current power and responsibility across a spectrum of gender issues.
The second, on welfare reform and gender, is a joint call to action with our colleagues in the women's and refugee sector: Close the Gap, Scottish Refugee Council, Scottish Women's Aid, Scottish Women's Convention and Zero Tolerance.
Jill Wood is Engender's policy manager.