John Dickie, director of the Child Poverty Action Group (CPAG) in Scotland, analyses the latest poverty statistics
The latest poverty figures show that between 2014 and 2017 a shocking one in four children in Scotland were living in poverty, up from 21% in the period 2011-14. Two thirds of those children are living in working families and all the evidence suggests that eye-watering cuts to UK benefits for families both in and out of work are the key drivers of this upward trend.
Behind these statistics are thousands of children going hungry, missing out on school trips, unable to enjoy the activities and educational opportunities their better off peers take for granted. Supporting those children are parents too often going without meals, juggling debt and seeing their own health suffer to protect their children from the poverty they face.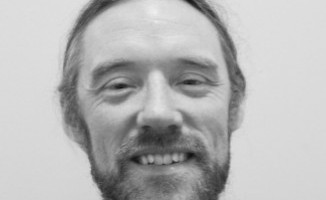 Last year, the Scottish Parliament unanimously passed the Child Poverty (Scotland) Act with statutory targets, including to reduce child poverty to less than 10% by 2030.
In the face of these stark statistics it really is time for the Scottish Government to deliver on its child poverty ambitions.
The imminent child poverty delivery plan must now set out how ministers will use top up powers to boost family incomes as part of wider action to tackle child poverty. Advice from the independent Poverty and Inequality Commission, evidence from the IPPR think tank, and the calls of the Children's Commissioner, faith leaders, children's charities and anti-poverty groups are all clear that Scottish ministers must now top up family benefits as part of wider action to address rising child poverty. A £5 top up to child benefit would, for example, lift up to 30 000 children out of poverty.
Without a real change of direction by the UK government these targets will be extremely difficult to meet.
The Prime Minister entered Downing Street with a pledge to protect the living standards of ordinary families. Today's official child poverty figures show her government is in denial on child poverty. If the Prime Minister is to make good on its pledge of support for struggling families, ending the punitive freeze on benefits for working and non-working families must be an absolute priority.