John Downie believes the third sector will have a major role in creating a fair and prosperous nation whatever the outcome of the referendum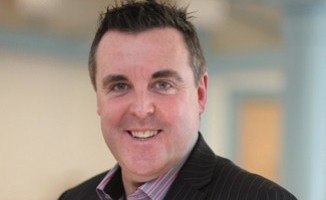 As an ambition it is easy to say that the Scotland we want to see is a country that has a shared sense of purpose, is fair and prosperous, and where the entire population has the opportunity to participate on equal terms.
Whatever the outcome of the Scottish referendum, achieving this ambition will be the biggest political, policy and practical challenge of the future and will take two generations to deliver.
Scotland's third sector and wider civil society recognises that we need to change because our country under UK and Scottish governments of all hues has not served the poorest well.
Creating a new Scotland will be challenging but the best way to predict the future is to invent it. And we can do this if the third sector has the will and shared ambition to work with people and communities across Scotland.
The ideas and debate in the sector over the past year has already defined shared principles that can be used as the building blocks for a better and fairer Scotland.
Simply put, we want a more equal society and more vibrant communities, a modern economy which works for the many not the few, and a more engaged and participative democracy.
These principles are key to creating a successful Scotland and must remain the focus of the collective third sector regardless of the outcome of the referendum in September. A Scottish Government and Parliament with the political will and a policy programme to match our goals and ambition would help but the reality is - proven by experience - it is not just about having the powers, it is what you do actually do with them.
The battle for a new, better Scotland begins on 19 September, as the third sector we want to be ready for whatever arena we find ourselves in on that day.
John Downie is director of public affairs at the Scottish Council for Voluntary Organisations