Sarah Jane Laing believes both community and private ownership are essential parts of the diverse pattern of land ownership in Scotland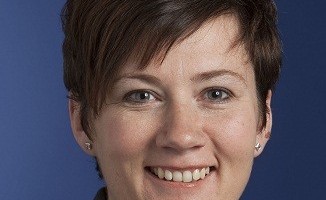 The recent study published by Community Land Scotland (CLS) highlighted that 12 community-owned estates are outperforming their private owners.
This came as no surprise to Scottish Land & Estates which has continually highlighted the success of Knoydart and others in delivering economic growth as well as social and environmental benefits.
That the current owners are doing better than the previous owners of these particular estates is also unsurprising – owners of estates which are not faring well are often very keen to bring these to the market. The same can be said in every area of business.
The positives accentuated in the report such as upgrading of houses, creation of new jobs, investment in infrastructure and facilities must be applauded. However, this is symptomatic of the benefits delivered by good estate management of all kinds.
What cannot be inferred is that community land ownership delivers increased investment in rural areas
What cannot be inferred from this study is that community land ownership delivers increased investment in rural areas. Yes, these estates are outperforming their immediate past private owners but there is no evidence to show that they outperform other models of ownership or indeed that a new private owner would not have delivered the same economic growth.
Improvement and investment by a new owner is prevalent across the rural estate sector as is continued investment and economic growth by those private owners who have been actively involved in the stewardship of their estates for many generations.
These community estates exemplify the fact that diversity of business activity is critical for the viability of estates: a key message from our own recent research into the economic contribution of estates.
The CLS research also supports another of our key findings: that far from resting on their laurels, estates are planning significant investment in the coming years. Both studies also show the positive impact of a well-run estate on the local economy.
It is interesting that the increase in capital value is a key indicator of success in the CLS research. The increase in land values has occurred across Scotland regardless of ownership type and indeed often regardless of investment or change in management activity. Many actually see this capital uplift as a negative.
It would be interesting to compare the uplift in the 12 estates covered in the research with successful private estates and indeed compare it to the uplift in value in areas where management is viewed as poor. Only then would we be able to ascertain what proportion of the uplift in capital value is due to activity or indeed ownership structure.
Scottish Land & Estates wholeheartedly agrees that the community ownership model can be successful and the same recognition of the positive contribution of well-managed private estates should be more forthcoming.
Community and private ownership are part of the diverse pattern of land ownership in Scotland – what we should be working to ensure is that we have as many successful examples of all kinds of ownership as possible.
Sarah Jane Laing is director of policy and parliamentary affairs for Scottish Land & Estates.