Dan Corry from New Philanthropy Capital sees public attitudes to charities improving but organisations still need to work together.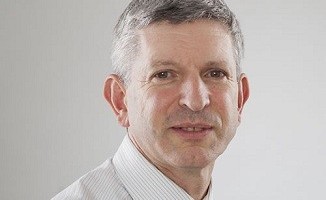 The image of volunteers rattling collection tins will always stick in the minds of some, but just as the business sector carries a diverse set of meanings, so too does the charity sector, as our recent study shows.
Mind the gap, based on a poll carried out by Ipsos Mori, sheds new light on what the public thinks about the role of charities and how they operate.
Chief executive pay (and spending more generally) tops the bill of concerns – unsurprising given the string of bad news stories about this ill-fated topic. But public attitudes about lobbying and campaigning are strikingly adrift of political conversations.
In fact, a greater proportion (32%) think charities should be lobbying government than believe they actually are (24%). And almost half (47%) felt that raising awareness of important issues in society was important, but fewer (37%) felt this was something charities spend most of their time doing.
Public attitudes about lobbying and campaigning are strikingly adrift of political conversations
At our launch event, Mark Littlewood, director general of the Institute for Economic Affairs, called into question the right of charities to lobby policymakers if they receive government funding, citing blogger Guido Fawkes' quip that "a charity that relies in the main part on taxes is no more a charity than a prostitute is your girlfriend." Minister Chris Grayling and Tory backbencher Charlie Elphicke join the rank of critics.
Despite this perspective, the public are sympathetic to charities giving platform to and amplifying marginalised voices. The chief executive of Relate, Ruth Sutherland, recently made the point that service delivery and campaigning should go hand in hand: services provide essential support to individuals, but charities also have a duty to battle wider social and economic determinants by targeting decision-makers as well as behaviours and attitudes across a wider section of the population.
However, despite public support in this area and a strong vote of confidence overall (32% of people have become more positive about charities over the last three years), there is no scope for complacency. The Commission on Civil Society and Democratic Engagement – a coalition of organisations that includes Mumsnet, the Countryside Alliance and Acevo among others – has achieved a few wins over the provisions of the transparency in lobbying bill, for example, but the sector more broadly has not been vocal or effective in coming to its own defence nor open enough to admit that not every charity gets it right.
And so Mind the Gap's message to charities is really an appeal for a stronger collective voice – one that reflects and looks after its members, big and small. We want to see a charity sector at peak physical fitness, ready to clearly articulate its story and respond comprehensively to criticism.
Membership bodies have a role to play here, as does the Charity Commission and the Office of the Scottish Charity Regulator in pursuing organisations and individuals that breach their rules – and doing so assertively. But it is also the responsibility of individual charities to talk to people about their role, be transparent about spending, and make a stronger commitment to reporting their impact and admitting to mistakes. It is the only way to keep those all-important levels of public trust running high.