Dona Milne, chair of Lothian Association of Youth Clubs, writes about what's new in Scotland's National Youth Work Strategy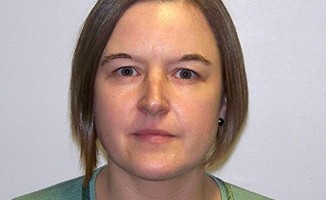 Today Scotland got a new National Youth Work Strategy that outlines ambitions for improving the life chances of young people in Scotland. For those of us already involved in youth work, what's new?
Through my long association with youth work over the previous 25 years, I welcome the recognition given to the role of youth work in supporting young people to realise their potential. We have long known about the positive impact of youth work in the lives of young people and indeed, many of the current and previous volunteers and youth workers were themselves those same young people who attended their local youth group.
We know the value of the youth work in terms of early intervention and working alongside young people to find their path and place in society (the Christie Commission could almost have been written about youth work!).
Youth work makes a unique contribution to young people's lives. There are three essential features recognised in the Statement on the Nature and Purpose of Youth Work:
young people choose to participate
the work must build from where young people are
and youth work recognises the young person and the youth worker as partners in a learning process
It's a starting point and gives youth work a prominent place within Scotland's policies for young people
So how do we do achieve these? I have to admit that I am a huge fan of community-based youth work. It provides the foundation to develop relationships with young people. It is non-stigmatising and local, providing the opportunity for young people to take part in their community. It builds a foundation for more targeted work with those that need it or have particular interests.
Youth workers and young people work together to create a place for young people to realise their potential – it's all about building relationships and creating opportunities. The most important thing is that youth workers start from where the young person starts, dealing with the hopes, fears, concerns, aspirations and ambitions that young people have for themselves and their future.
Good youth work looks effortless – adults and young people working together, enjoying themselves and learning new things. But, good youth work requires effort, good youth work is deliberate, it is designed for individuals and groups of young people – a good youth worker knows what they are doing and how to create the right learning environment for young people.
There are many people who are not youth workers using youth work approaches and we should be heartened that the Strategy sees the value and makes explicit reference to youth work approaches, however let's be clear that it is community based youth work that meets the three essential features of youth work that makes the real difference to young people.
As with all new strategies there isn't much detail in it. There will be some people who are happy with it and others who are not. But whatever your view, let's remember that it's a starting point and gives youth work a prominent place within Scotland's policies for young people. I agree that we should have ambitions for young people in Scotland – as Lisa Whittaker said in her blog last week – it is not young people that lack aspiration but they do lack opportunities.
So, if I could add one thing to the strategy, what would it be? For me, it's a commitment to provide community-based youth work for all young people in Scotland. This is wholly compatible with the strategy and I would encourage every local authority in Scotland to do this as part of their local youth work provision. After all, the strategy is the starting point for a renewed commitment to youth work, so let the good work continue – who knows where it might take us?