Find out about funding successes, new funds opening and the latest developments in the funding and fundraising world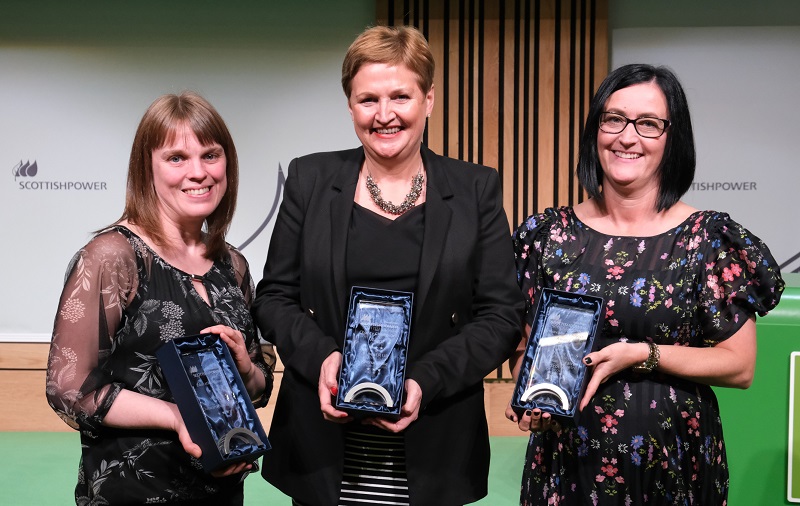 Scottish charities take home a share of £30,000 at national awards
Eight UK-based charities, from Glasgow to North Wales, will share a slice of a £30,000 award fund from the Scottish Power Foundation Awards. The winners include Scottish projects The Outward Bound Trust, The Prince and Princess of Wales Hospice and National Theatre of Scotland, where the funding will facilitate good cause projects making a hugely positive impact to people's lives in their respective communities.
The awards ceremony, at Scottish Power's HQ in Glasgow, celebrated the organisations which the ScottishPower Foundation has supported this year. In January, the Foundation announced it would donate more than £1 million to projects across the country, supporting local initiatives in education, the arts, environment and health.
Winners across four categories – Education, Innovative Project, Community Impact and Charity Champion - received a £5,000 funding boost with £2,500 each for the runners-up. The funding will go on to further support the work of the charities' initiatives.
Ann McKechin, trustee and executive officer of the Scottish Power Foundation, said: "This year we have worked with some truly inspirational projects that are setting the bar high, from raising attainment levels and supporting those at risk and in need, to creating pathways for future leaders of our society. We're very privileged to work alongside them and see first hand the impact on the many people who they are supporting this year."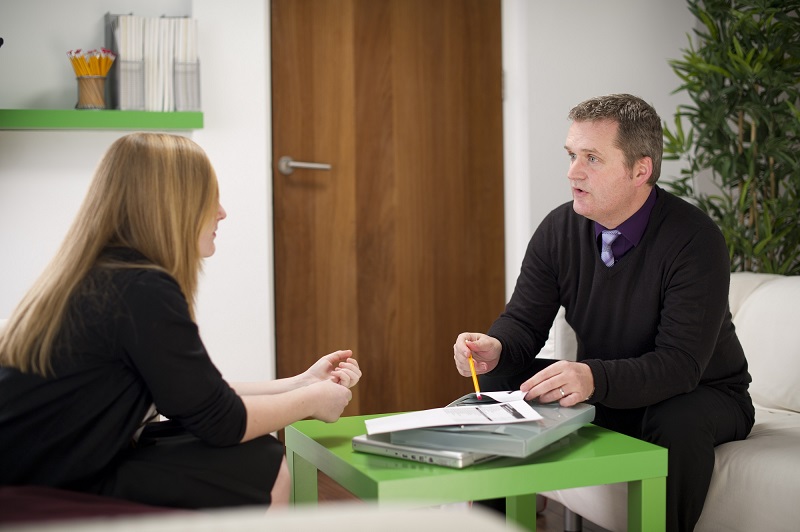 High demand sees mental health projects across Scotland benefit from increased funding
After launching its Mental Health Fund in May – a one-off programme to support charities delivering mental health projects – Bank of Scotland has awarded 28 Scottish charities over £350,000, an increase on the initial £320,000 budget in response to high demand.
Many of the grants contributed towards the salaries of counsellors and various forms of creative therapies, enabling charities to expand their services and directly benefiting an anticipated 5,000 individuals.
Phillip Grant, chair of Bank of Scotland Foundation and of the Scottish Executive Committee, said: "We launched our Mental Health Fund to help those in real need and, owing to the strength of the applications we received from charities, we took the decision to increase the overall funding available to help many more who have limited access to support."
One of the beneficiaries is Church House Bridgeton, based in Glasgow, which supports young people and families in Bridgeton and the surrounding areas to find fullness of life through recreational activities and informal education. The money enables them to employ a part-time health and well-being youth worker.
Graham Hyndman at Church House Bridgeton said: "Securing funding for a health and wellbeing youth worker could be the difference between young people seeking support at times of need, rather than waiting and problems getting worse."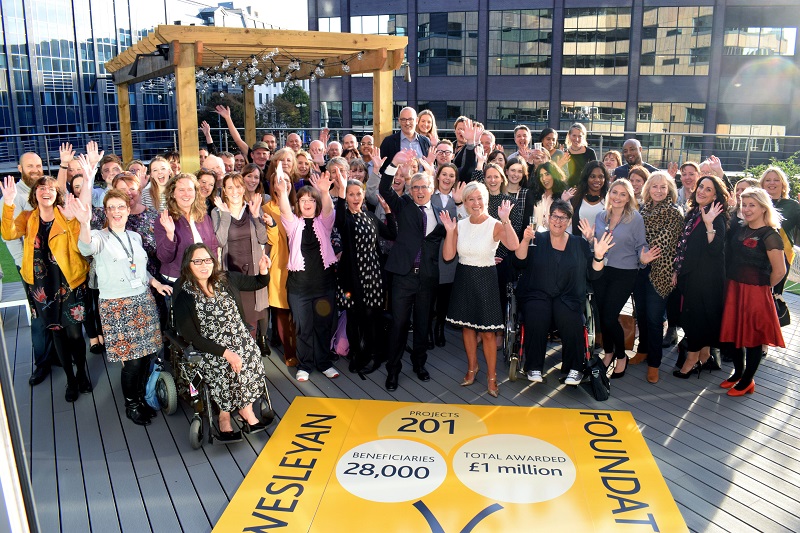 Wesleyan Foundation hits £1 million funding milestone
The Wesleyan Foundation has now awarded a total of more than £1 million to good causes since its launch just over a year ago.
The foundation, launched by the Birmingham-based financial services mutual Wesleyan, has awarded the money through more than 200 separate grants to charities, community groups and social enterprises across the UK – including communities in Scotland. The foundation was set up in the summer of 2017 to support projects that are important to Wesleyan's customers and the communities in which they live and work.
The charity to receive the millionth pound was Sensory Learning & Play, a Nottingham-based group set up to help children with disabilities, additional needs and behavioural needs, including autism and ADHD. It runs daily activity sessions including social groups, sensory play, arts & crafts and mentoring to children across the region.
Nathan Moss, chair at Wesleyan, said: "When we set up the Foundation last June, we set ourselves an ambitious target of supporting 100 causes in the first year and I'm delighted to say that we've doubled that.
"The organisations we've supported all have a place in our customers' hearts, so it's a privilege for us to be able to support the great work they do in their communities."
To find out more information about the Wesleyan Foundation and apply for funding visit https://www.wesleyan.co.uk/foundation/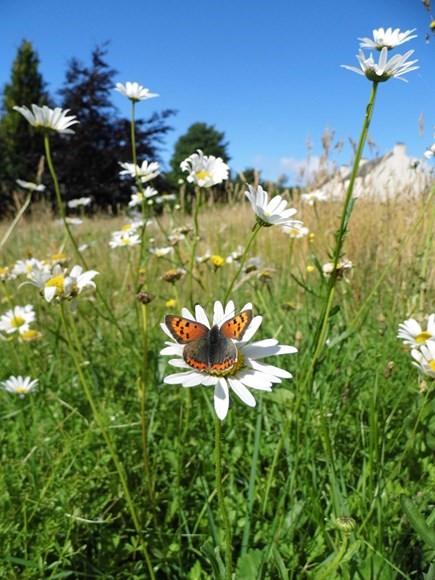 Funding success for John Muir Pollinator way
Thanks to funding from The Scottish Government and The Greggs Foundation, the Central Scotland Green Network Trust are supporting Buglife to create 25 pollinator hubs at various points along the John Muir Way. This funding will allow Buglife Scotland the opportunity to expand and bolster the work already being undertaken to create the first urban B-lines in Scotland, The John Muir Pollinator Way.
Buglife Scotland is now busy searching for sites that can be transformed or enhanced for the benefit of pollinators. By creating these pollinator hotspots, the project will be giving our wild pollinators a much needed helping hand and creating new habitats for other wildlife. Local communities and schools will also have the opportunity to connect with their local natural environment by getting involved, where possible, with the creation and enhancement of these sites and being able to explore and look for the wildlife that takes up residence in these areas.
Alasdair Lemon, Buglife Scotland Conservation Officer said "We are really excited to be able to continue working on our John Muir Pollinator Way project, Scotland's first urban B-Line. It is fantastic that both the Scottish Government and Greggs Foundation have provided funding for this project, so that Buglife, CSGNT and partners are able to create and enhance grassland meadows for local communities to enjoy and most importantly to help our pollinators when they need it most."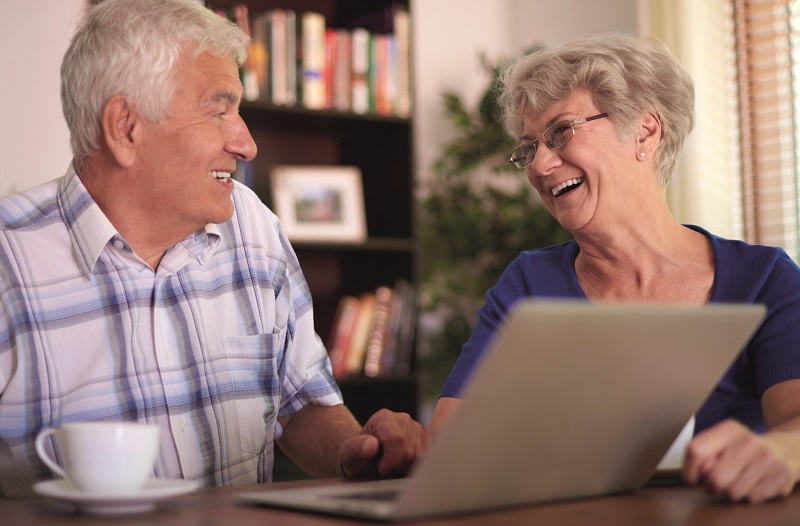 BT's investment in SCVO Charter Fund helps local organisations with digital
The latest round of the Scottish for Voluntary Organisations' (SCVO) Digital Participation Charter Fund saw 26 organisations benefit from awards totalling £220,000 for work supporting working age people to increase financial capability, employment and other economic outcomes; or supporting older and disabled people to reduce social isolation and loneliness.
As one of the key funders, BT has enabled several organisations to pursue projects that will help their local communities, including Rutherglen and Cambuslang CAB, Libertie Project, ROAR: connections for life, NKS Health, Community Food Initiatives North East, and Parkhead CAB.
Liz Turner, BT Scotland head of corporate responsibility, said: "Digital Inclusion is a top priority for BT and we believe it's vital that everyone can access the support they need to get online with confidence. The social and economic benefits the internet can bring are huge, whether that be looking for work, accessing information, services or the best deals online, or keeping in touch with family and friends. We're pleased to support the Scottish Digital Participation Charter Fund."
SharonHampson, Rutherglen and Cambuslang Citizens Advice Bureau Manager said: "This funding will allow us to run a project that will help to reach the most vulnerable and poorest clients in our community, ensuring clients know their basic rights to access welfare benefits. With most benefit applications being moved online and a large percentage of clients suffering a lack of digital skills, this project will help enormously."
Scotland is already a digital nation, with 8 in 10 households connected to the internet, and 6 in 10 people using smartphones. However, recent research conducted by SCVO's Digital Team, in conjunction with the University of the West of Scotland, showed that around 21% of adults in Scotland still don't have basic digital skills.
Over the past four years, the Scottish for Voluntary Organisations' (SCVO) Digital Participation Charter Fund– supported by the Scottish Government and BT – has provided funding to 150 projects across Scotland to get people online and develop basic digital skills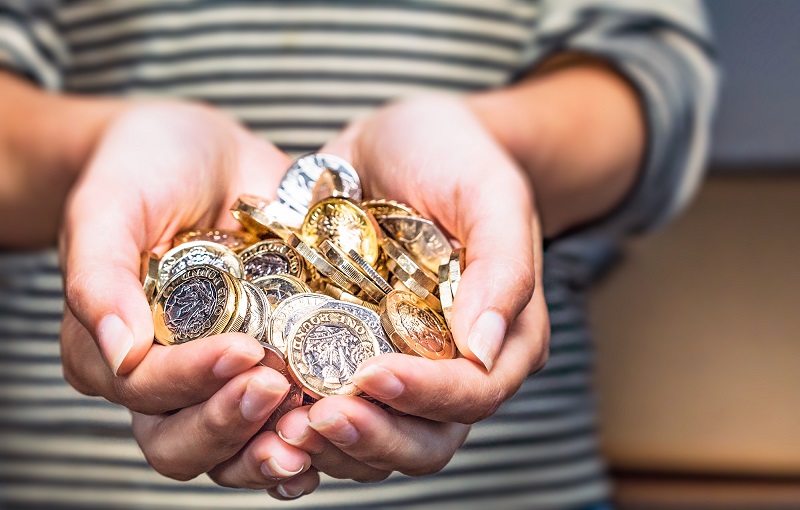 JustGiving removes fees for crowdfunding, disasters and major incidents
JustGiving, the world's leading online giving platform, has announced major changes to its fee structure this week. The site will not charge platform fees for its popular Crowdfunding product which allows individuals and communities to raise money for personal causes and receive funds directly.
JustGiving's 24 million users can now use the personal crowdfunding service without paying platform fees – only a third party processing fee on card payments. Instead, users will have the option of making a contribution to support the operation of the platform.
As a result, more of the funds raised in this way will go to the individuals and communities who use it, making it easier to reach their target. So far, JustGiving Crowdfunding has raised in excess of £150 million – with 500,000 campaigns created for good causes, following the product launch three years ago.
In addition, all platform fees will be removed on campaigns in response to major incidents, such as acts of terrorism or major disasters in the UK. This will allow users to quickly and safely raise even more money for those most in need following major incidents.
Jerry Needel, JustGiving's president, said: "We are very proud to announce that now, people using JustGiving can crowdfund for free. These changes mean our users can raise money for personal causes, using our world class technology, all without paying a platform fee."