A selection of stories from communities and voluntary organisations across Scotland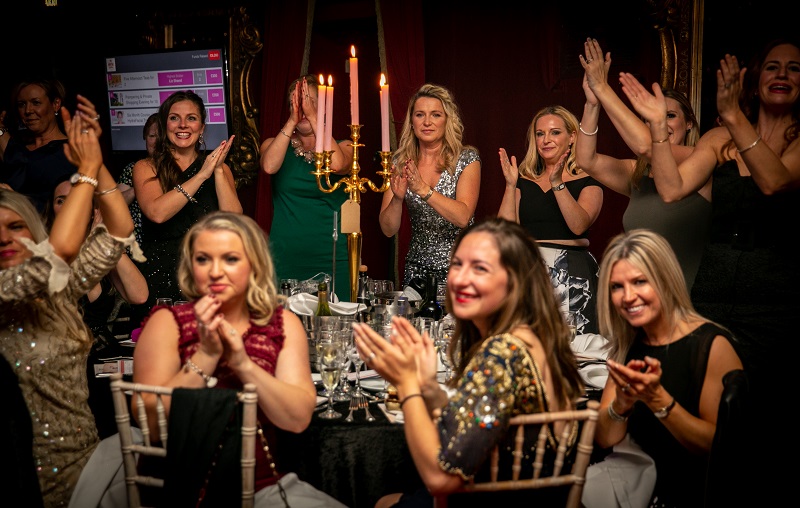 Edinburgh Children's Hospital Charity's Girly Get Together raises over £84,000
A flagship fundraising event dinner has raised an incredible £84, 236.25 for a children's charity after hundreds attended its annual ladies night. The annual Girly Get Together was hosted by local broadcaster Grant Stott at Prestonfield House, with all funds raised helping to ensure youngsters in hospital can be a child first and a patient second.
11-year old Evan Glass, who was told he only had weeks to live when he was born, stole the show with a dance routine alongside his coach, Christina Liddell. With the help of ECHC's Arts Programme, Evan has been able to transform the way he moved through dance and continues to defy medical experts with his physical resilience after numerous bleak diagnoses from birth.
The fun-filled evening of food, fizz and dancing saw guests win prizes such as a holiday to New York and a luxurious weekend in North Berwick. Rachel Baxter, director of fundraising and marketing at ECHC, said: "It's always such a highlight in the calendar to look forward to and this year's event didn't disappoint. I really want to thank all the generous ladies who attended, everyone who donated a prize as well as Grant Stott, who was an absolutely amazing host, and our event sponsor Nathan's Wastesavers."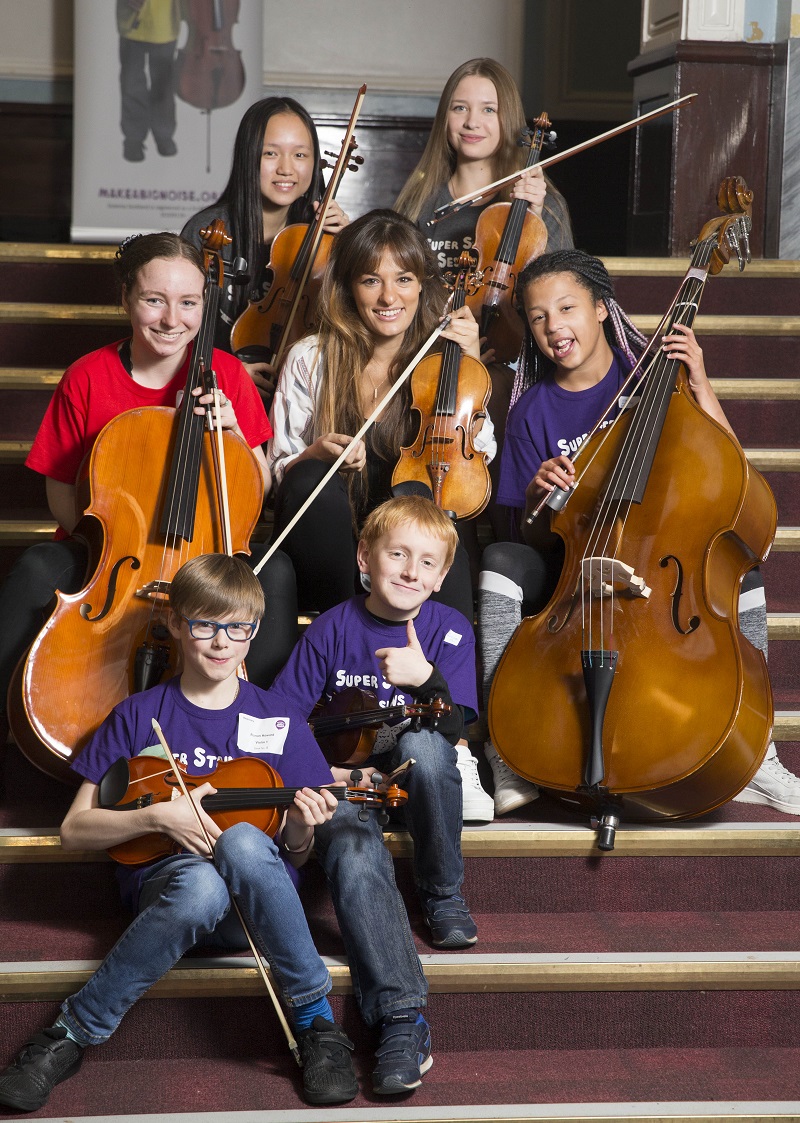 Nicola Benedetti and Big Noise join 320 young people for Festival of Strings Dundee
More than 320 young people from across Scotland joined world-class violinist Nicola Benedetti and the Big Noise for a once in a lifetime opportunity to perform as one huge Super Strings orchestra at a unique Festival of Strings day held at the Caird Hall, Dundee, this week.
The Festival of Strings day was the culmination of three Super Strings Sessions for young string players, led by Nicola Benedetti and Big Noise and supported by players of People's Postcode Lottery, held in September and October in Aberdeen, Glasgow and Stirling.
The Super Strings Sessions also included a youth empowerment project run by Sistema Scotland and Young Scot, which led to the creation of an advisory group of young string musicians. During workshops the young musicians were encouraged to make a wish about what they would change to shape and improve the future of music education and the broader arts in Scotland.
Nicola said: "The Festival of Strings in Dundee is a culmination of everything the young musicians have learned over the past few weeks and an opportunity for them to demonstrate their astonishing musical talent. One of my key objectives in running the Super Strings Sessions was to help the children make a Big Sound, express themselves and take command of their instrument and there is no doubt that has been achieved."
The Super Strings Sessions are one of a series of unique events being held across the country to celebrate the 10th birthday of Sistema Scotland, the charity which runs the Big Noise programme and aims to transform the lives of children in disadvantaged communities through music.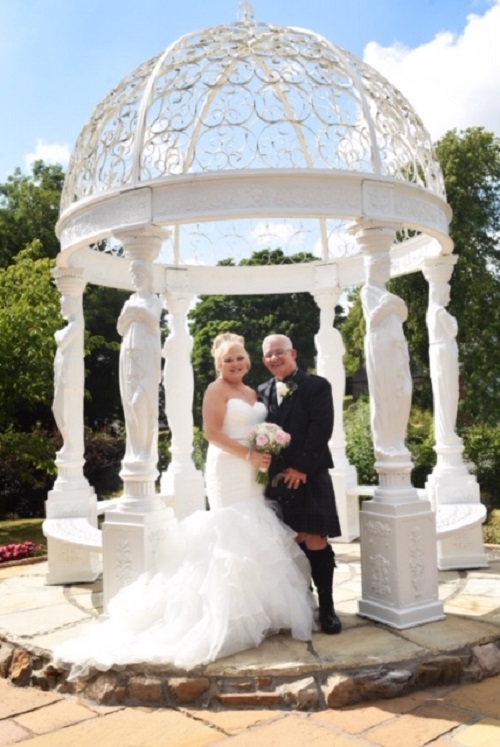 Michelle and James tie the knot thanks to support from cancer charity Maggie's
Recognising the impact cancer has on people's closest relationships, Maggie's has designed and launched five new standalone workshops to help people navigate their closest relationships, thanks to support from players of People's Postcode Lottery.
When Michelle and James Burton got married in July, they said it is unlikely their nuptials would have happened without support from cancer charity Maggie's. Michelle, 51, from Rutherglen, near Glasgow, was diagnosed with breast cancer in 2012.The diagnosis and treatment had a big impact on their relationship and they both reckon it was support from Maggie's which got their relationship 'back on track'.
James said: "The cancer support specialist talked things through with me and I felt so much better because there were things left unsaid to Michelle and worries I had that I didn't want to speak to her about. I believe it was through that help at Maggie's that Michelle and myself were able to get our relationship back on track again."
Laura Chow, head of charities at People's Postcode Lottery, said: "Helping people living with cancer to nurture their closest relationships through workshops is a great initiative and the more people who can benefit from the expertise of the team at Maggie's centres the better. It's through the charity's own long-term relationship with players of People's Postcode Lottery that has allowed Maggie's, over the past ten years, to help thousands of people with cancer and that's a friendship worth celebrating."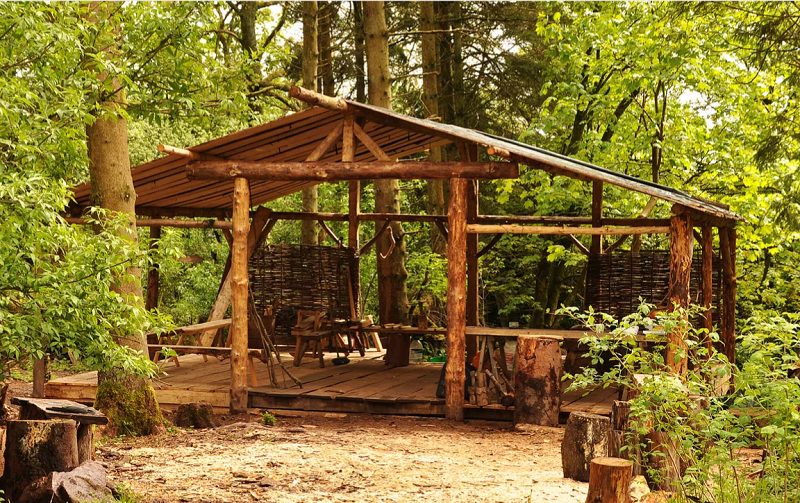 Kilsyth village workshop receives Heritage Lottery funding
Wildside Adventures Ltd has received a National Lottery heritage grant of £49,200 for the Kilsyth Village Workshop Heritage Project. Thanks to National Lottery players, local people will be able to work with woodland and green woodwork specialists to create a resource and training facility – the 'Village Workshop' – for the wider community. Participants including young people from Cumbernauld College and Kilsyth Kids Club, will learn a wide range of green woodworking skills, from the traditional to the specialist, and learn about the lives of wood colliers and charcoal burners once busy in our woodlands.
Activities will include creative multimedia exhibitions - under the hashtag #historyinthemaking - designing and building traditional furnishings and organising a Woodland Heritage event on completion of the build programme. The project is committed to helping the volunteers develop a sense of personal empowerment as well as an increased connectedness to nature and woodland.
Judi Legg, CEO of Wildside Adventures commented: "We are so excited to have received this award, and that more young and local people will be able to join us at the Kilsyth Woodland Centre and get involved in a very practical way with the dynamic history of Scotland's Woodlands. Many, many thanks to Heritage Lottery Fund and everyone who has contributed. If local people want to get involved please do get in touch."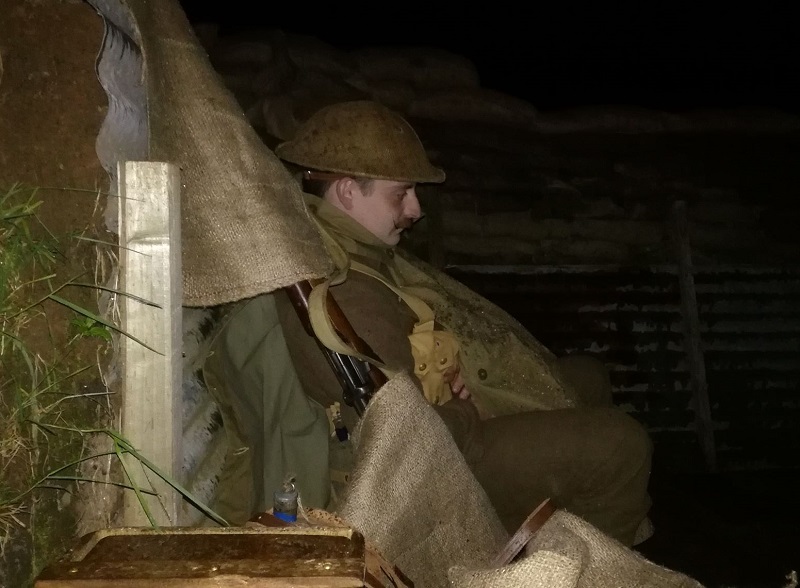 Fundraisers spend weekend in a trench to raise money for Poppyscotland
Friends from a living history group spent a weekend in a recreated World War One trench to help raise hundreds of pounds for Poppyscotland. The 'Glasgow at War' group lived, ate, worked, slept and patrolled in the trench like typical soldiers of the era – and raised £300 for the leading Armed Forces charity in the process.
Group member Stewart Crichton said, ""While we cannot replicate the danger and risk these brave men and women faced during the War, we can at least simulate some of the day-to-day hardships they went through in similar conditions, to try and better understand the sacrifices they made, and if we can make some money for a good charity in the process, all the better!"
Gordon Michie, Head of Fundraising at Poppyscotland, said: "During my time at Poppyscotland, I have seen many different fundraising events, but this is one of the most unique. The idea of raising money by doing a sponsored sleep-out in a World War One trench is a great idea as well as being a reminder of what the people on the front line went through. The money raised by this group will help to provide life-changing help to our Armed Forces community living in Scotland today. Well done and thank you to everyone in involved."