A selection of stories from communities and voluntary organisations across Scotland
Ethical product call
Social Investment Scotland is calling on retailers to support this year's SIS Retail Academy, which aims to help social enterprises scale up their businesses and increase the availability of ethical products on shelves.
Developed by the organisation, in partnership with Asda and supported by the Scottish Government, the SIS Retail Academy offers a select group of social enterprises an intensive programme of support and advice to help them propel their products to a wider market of socially-conscious consumers.
Taking place on 29 to 31 May, the academy is on the hunt for forward-thinking retailers to come on-board for the two-day event.
Alastair Davis, chief executive of Social Investment Scotland, said: "Ethical products with a social purpose are in much greater demand among consumers across the country. Our SIS Retail Academy offers retailers an invaluable opportunity to connect with social enterprises, share their expertise and meet that demand. For our social enterprises, it is a unique opportunity to learn from a group of retailers with considerable experience of what it takes, as a supplier, to succeed in such a highly competitive industry."
Interested retailers have until Thursday 28 February to get in touch for further information. For more detail, contact Lindsay Wake at Social Investment Scotland on 0131 558 7706 or [email protected].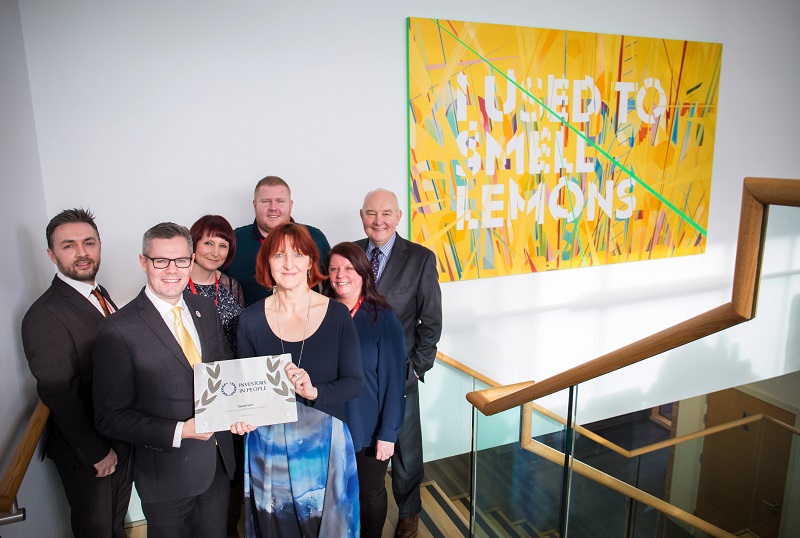 Award for social care charity
Quarriers has become one of the first health and social care charities in Scotland to achieve Investors in People Platinum status.
The award is the highest level that can be achieved by an employer and puts Quarriers amongst 0.05% of companies in the UK to enjoy this accolade.
Derek Mackay, Cabinet Secretary for Finance, Economy & Fair Work and MSP for Renfrewshire North and West, where Quarriers is headquartered, joined staff to unveil the plaque and celebrate the milestone.
The award is recognised internationally as a leading people accreditation and demonstrates Quarriers' commitment to its staff.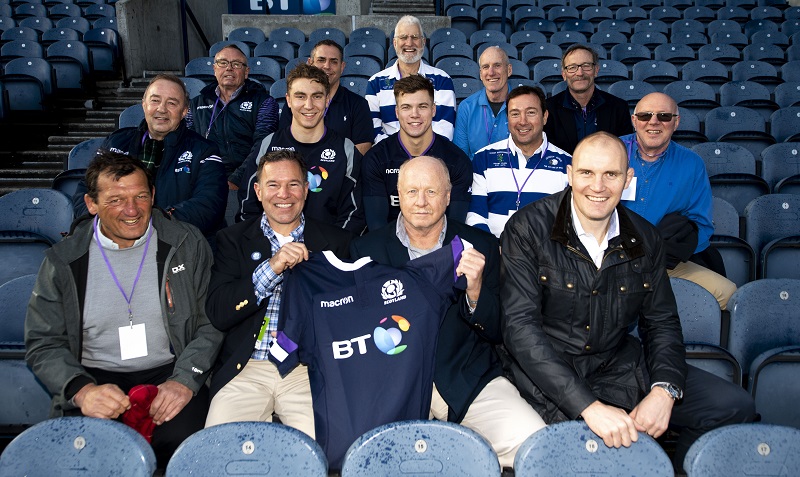 Rugby club's journey of thanks
Members of an American rugby club have made a trip of more than 3,000 miles to Edinburgh deliver a cheque for more than £3,000 to a Scottish charity.
In 2010, Mike Jones broke his neck while playing at the Fort Lauderdale Ruggerfest in Florida. The injury left him paralysed from the neck down.
Hearts and Balls, a Scottish rugby charity which helps the rugby community help its own, immediately stepped in with a donation of £1000 to support Mike and his family during an incredibly difficult time.
As a result, members of the Albany Knickerbockers and their supporters decided they wanted to give back to the charity which helped Mike during his time of need.
Now, after exceeding an initial fundraising target of $2,500 by more than $1,000, a delegation from Mike's support team, affectionately known as "Jonesy's Front Row", embarked on a mission to Murrayfield to hand-deliver the cheque to Hearts and Balls.
On behalf of Jonesy's Front Row, Dave Farison said: "The contribution from Hearts and Balls was vital during a critical time for Mike and it enabled him to transition from Florida to New Jersey to be with his family.
"The generous donation, which was given with nothing but love and support, was all the more incredible as it was from a charity based on the other side of the world. It shows the incredible reach and generosity of the rugby community. "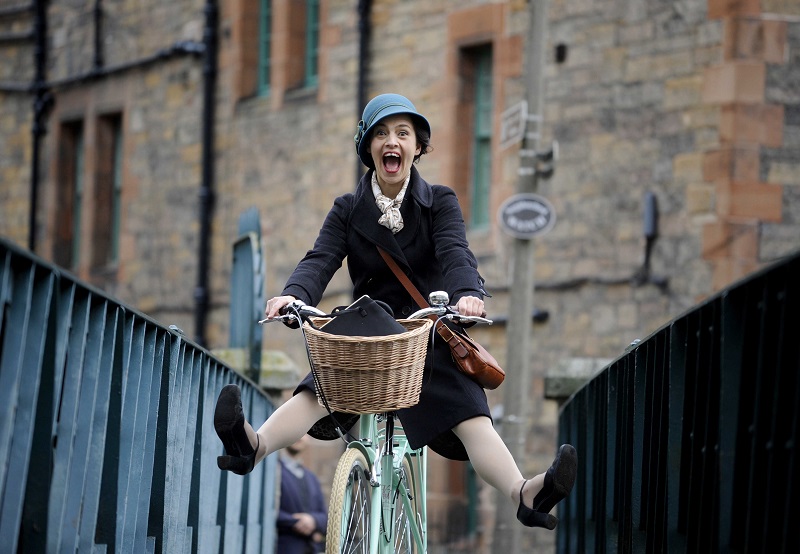 Workers set commute challenge
Walking and cycling charity, Sustrans Scotland, is encouraging people to leave the car behind and reimagine their commute this March by joining the Scottish Workplace Journey Challenge.
Workplaces from across the country will compete to get their staff travelling sustainably to see who can clock up the most walking, cycling, public transport and car-sharing journeys from 1 – 31 March, in a bid to win more than £4,500 worth of prizes.
Businesses and individuals can join the free online challenge, funded by Transport Scotland, encouraging people to replace solo car journeys in favour of healthier, environmentally friendly, sustainable travel options.
Participants can sign up and log journeys online and compete to climb the leaderboard. They will have access to how many calories they've burned, CO2 savings and the amount of money they've saved on each journey by choosing healthy, green and cheap alternatives to driving.