A selection of stories from communities and voluntary organisations across Scotland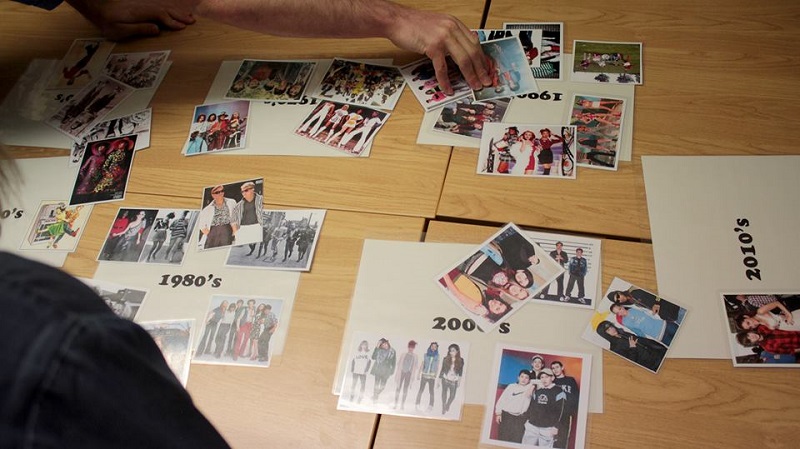 Fast Forward winds back the clock with launch of Rebel Roots project
Rebels Roots is a new Edinburgh-based project, funded by the Heritage Lottery Fund, supporting young people to explore the local scenes, bands and styles since the 1960s, and their legacy and relevance today.
Fast Forward is an organisation that works with young people to improve health and wellbeing. By supporting young people to take the lead, the Rebel Roots project will improve young people's connections to their past, break down generational barriers and give young people a chance to see what their Mums and Dads really got up to.
Working with the National Library of Scotland, the project will improve young people's confidence, inspire them to make a scene and discover photos and film of teenagers long ago.
Commenting on the award, project officer Jemma Eveleigh said: "This is a cutting-edge project that will inspire young people to explore their subcultures. By investigating the rebels of the past, young people will gain an understanding of the impact they have on society and how they can champion change!"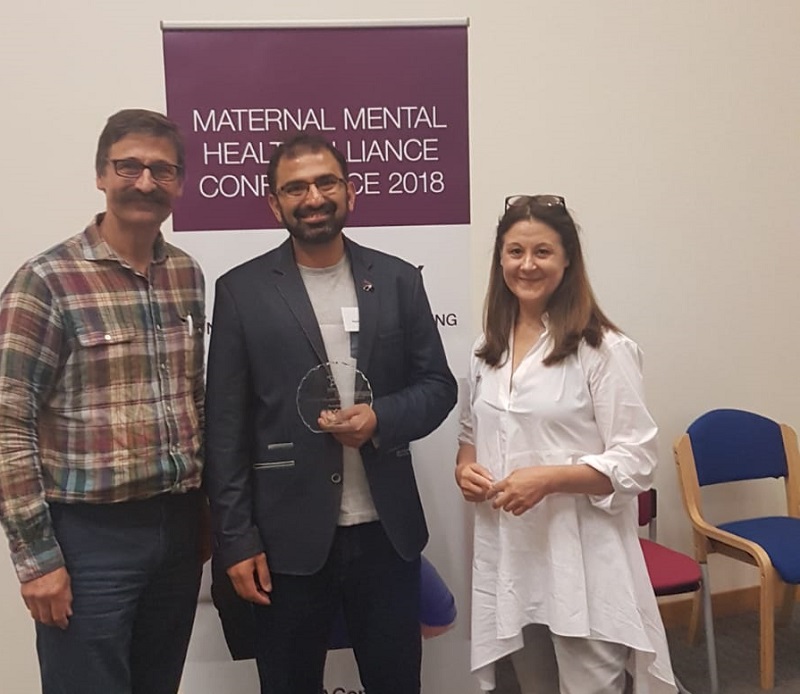 Mellow Parenting win national training award
Mellow Parenting has been awarded a national training award.
The Perinatal Mental Health Education and Training Award was presented to the charity by the Maternal Mental Health Alliance at an awards ceremony in London last week. Mellow Parenting is a Glasgow based charity with an international reach, promoting the benefits of early attachment and strong parent-child relationships by delivering training across the world.
This recognition of Mellow Parenting's training programmes, supporting parents from pregnancy until their child is five, comes in the same month the charity is set to launch another programme. Mellow Ready will provide young people, aged 14-18, the tools to support their mental health and wellbeing.
Mellow Parenting chief executive Rosemary Mackenzie said: "Being nominated for this award was a huge honour, winning is a fantastic achievement, helping to raise the awareness of the work we do in such an important area. Congratulations to my wonderful team who work so hard to allow Mellow to gain recognition at such a high level."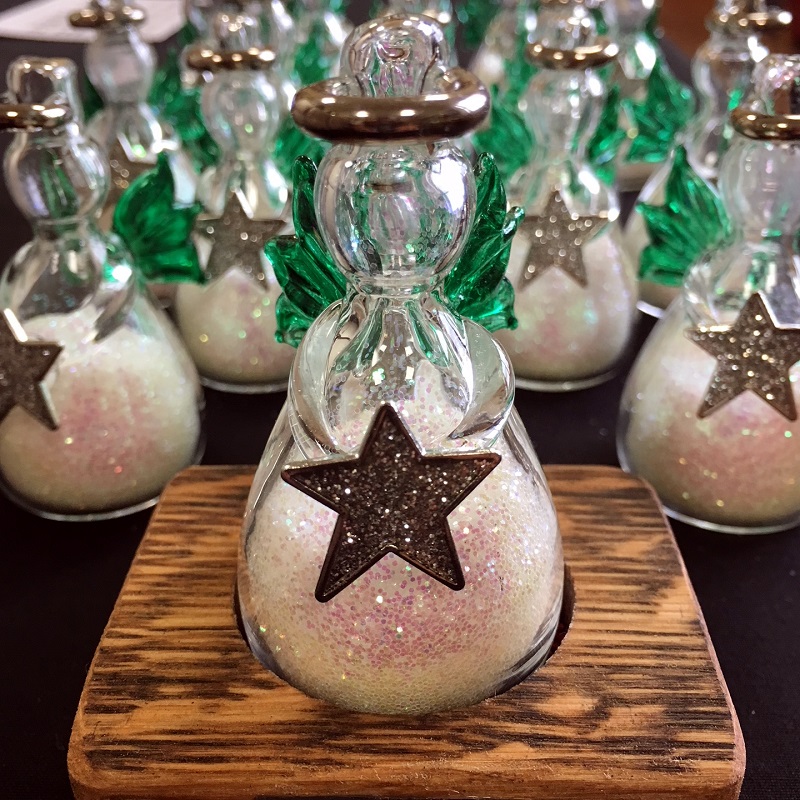 NSPCC Scotland receives bespoke glass angels to promote Christmas Star appeal
A Scottish children's charity will benefit from the sale of bespoke angels.
The unique design has been created by Bridge of Allan glassware firm Angel's Share for NSPCC Scotland.
The angel's design features a star, is filled with glitter and comes with an oak stave stand which has a Highland tartan insert. Half the cost of each £35 angel will go to the charity.
Karen Somerville, managing director of Angels' Share Glass, said: "It's an ideal partnership as the NSPCC do so much good work for children in Scotland and we are very much a family business with a number of parents working for us. It's a charity which is close to our hearts and we want to give back where we can."
Sales will support NSPCC Scotland's Christmas appeal to 'bring light into every childhood'. Funding raised from the Glitter Angels will support the work they carry out in communities across Scotland including Childline, the Speak Out Stay Safe schools programme and advice and support work with families. To order the glitter angel visit the Angel's Share website.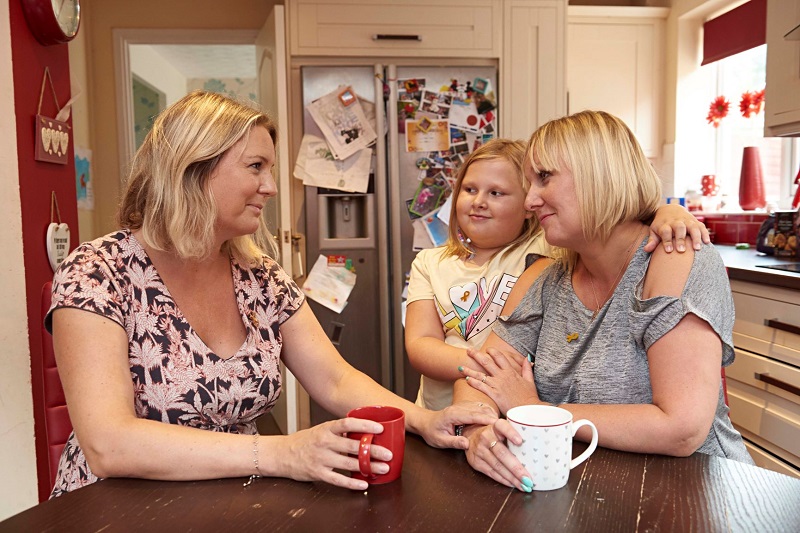 Children's Cancer and Leukemia Group launch social media campaign
During Childhood Cancer Awareness month this September, a children's cancer charity is launching new services to help parents access the support they need.
The #BeAChildCancerFriend social media campaign, created by the Children's Cancer and Leukaemia Group, aims to raise awareness on how help can be given and what to say to children to avoid difficult social situations. Alongside an online information hub and parents' Facebook group, the social media campaign comes after a parent survey reveals the emotional impact of childhood cancer on families.
Results show that many parents or carers of children diagnosed with cancer often struggle with feeling lonely, scared and neglected by those around them. One respondent commented: "There is very little support for parents outside of the medical side of diagnosis and the psychological effects are really difficult to manage."
Respondents revealed the right things to say, which included "I'm always here for you", "How are you?" and "Do you fancy a coffee?. More than 70% of respondents said that having a family meal cooked for them or bringing food to the hospital was the most helpful thing someone could do for them, while offering to look after their child if they needed to go out was also rated highly.
Ashley Gamble, chief executive of CCLG, said: "We need to make sure that parents and carers have access to a full package of emotional and psychological care and support throughout the cancer journey. The survey shows how friends and family can play a key part in helping families to cope better with this devastating diagnosis."