A selection of stories from communities and voluntary organisations across Scotland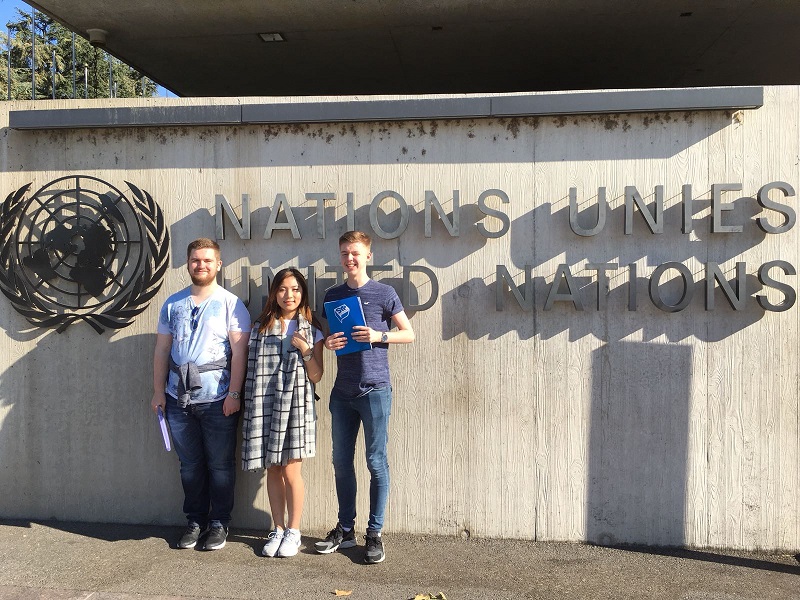 Scotland's young people take centre stage in Geneva
Three Members of the Scottish Youth Parliament (MSYPs) are in Geneva this week for the first-ever global conversation on children as human rights defenders at the UN Day General of Discussion.
Chair of the Scottish Youth Parliament, Suki Wan MSYP, trustee Josh Kennedy MSYP and convener of the SYP's equalities and human rights committee, Robbie Burgess MSYP, will present on the work being done in Scotland at a local, national and international level on the defence and promotion of human rights, the challenges they face, and the lessons which can be learned from their experiences.
Wan said: "We're excited to be able to take our work on young people's rights to the Day of General Discussion, a global movement which will put the voices of children and young people at the heart of the conversation around human rights defenders."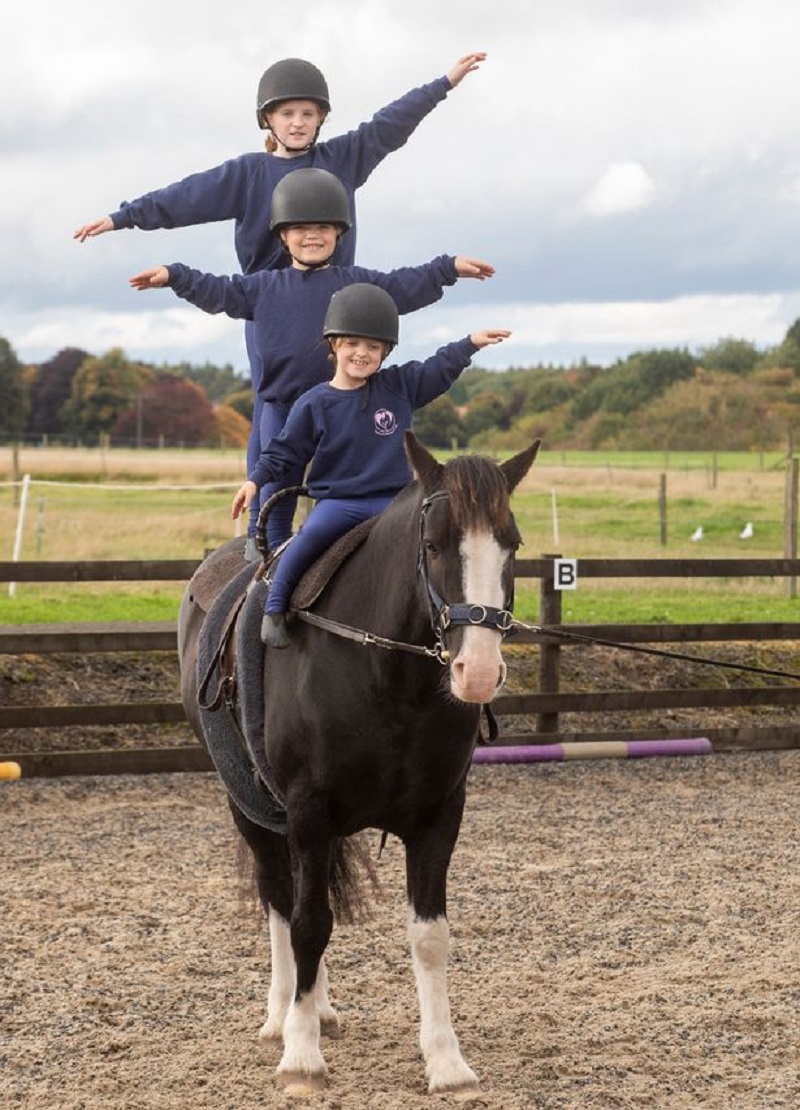 Disabled daredevils perform stunning gymnastics displays on moving horses
Daredevil trio Merryn Binnie, Skye Davidson, both nine, and Keira Macgrain, 10, have been showing off their acrobatic riding skills.
Their show of incredible vaulting – most often described as gymnastics and dance – is carried out on the back of very patient 12-year-old horse Laddie.
The children were taking part in equestrian classes provided by social enterprise Equi-Power Central Scotland RDA. As they performed the dangerous moves, Skye and Merryn, who both have dwarfism, said the vaulting can be "pretty hard".
The charity, which was set up in 2015, provided sessions to 50 participants last year.
Equi-Power was established after the Riding for the Disabled Centre in Bannockburn, Stirlingshire, was bought out by developers in 2014. As a result, hundreds of additional needs riders were left without facilities.
Now, Equi-Power, who are based in Plean, Stirlingshire, are fundraising for a permanent new home, and hope to raise £30,000.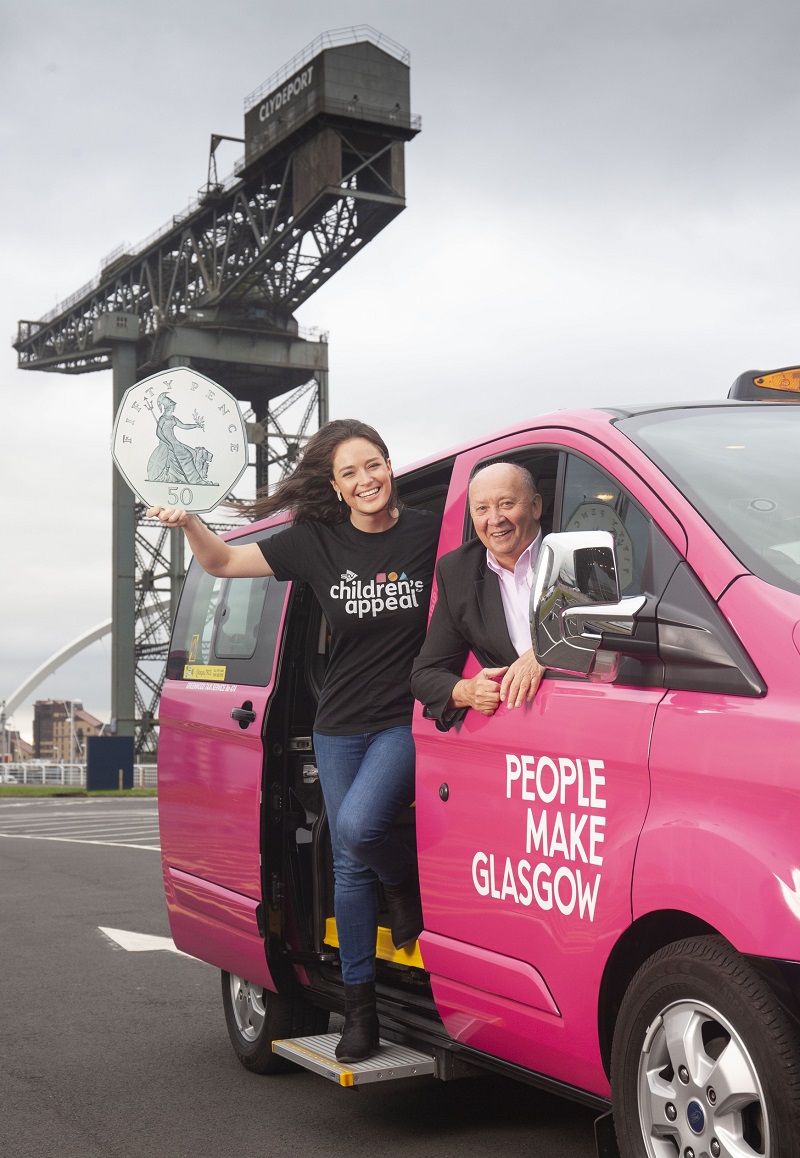 Glasgow Taxis to go the extra mile for charity this weekend
Passengers using Glasgow Taxis on Sunday will also be doing their bit for charity, with 50p from every fare going towards the STV Children's Appeal.
Glasgow's taxi service will again be operating its successful 50p Sunday campaign, with money from every hire on September 30 going towards the fight to eliminate child poverty in Scotland.
It is the second time this year that Glasgow Taxis has lent its support to the STV Children's Appeal, with the organisation also raising more than £3500 for the cause in May.
Vice chairman Jack Ferguson, speaking on behalf of the Glasgow Taxis Ltd executive committee, said: "We are pleased to be once more supporting the STV Children's Appeal through 50p Sunday. It is a very worthy cause and one that does so much to support those young people in Scotland who need it most.
"Anyone using a Glasgow Taxi on Sunday can know they are doing their bit, with a chunk of their fare going towards the appeal."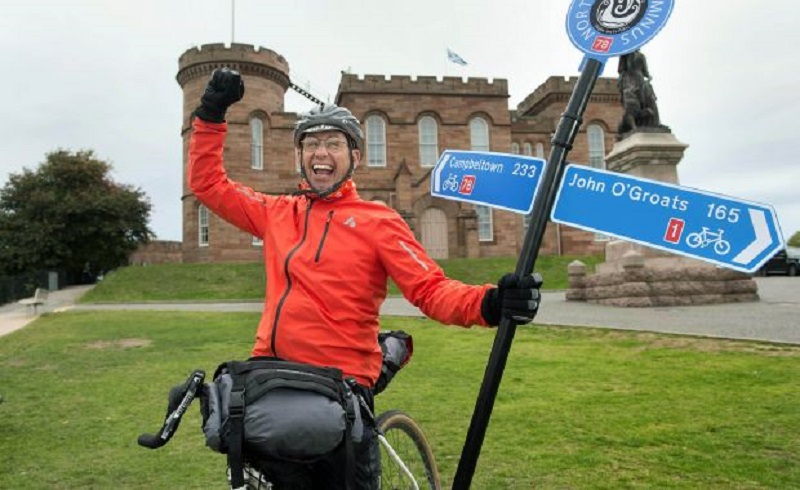 Disability writer conquers 237 mile iconic Scottish cycle route
Disability writer David Reilly, is celebrating after conquering an iconic Scottish cycle route, to help raise awareness of accessibility along the National Cycle Network.
Reilly, who was born with Cerebral Palsy, was greeted by Depute Provost and Leader of Inverness Area Councillor Graham Ross and Chair of Inverness Access Panel Lachie Smith at the end of The Caledonia Way, National Cycle Network Route 78, after braving Storm Ali to take part in the 10-day long Challenge Ride with support from Sustrans Scotland and bikepacker and cycle tourer, Markus Stitz.
As part of his journey, travelled the length of Scotland, from Campbeltown to Inverness, to challenge perceptions about disability participation in cycling.
Reilly said: "As a disability sports writer, I work to improve opportunities for disabled people to take part and participate in outdoor sports.
"Inclusion and access are issues very close to my heart and I'm delighted to be working with Sustrans on this project. The Caledonia Way is an iconic route through the heart of some of Scotland's most spectacular scenery."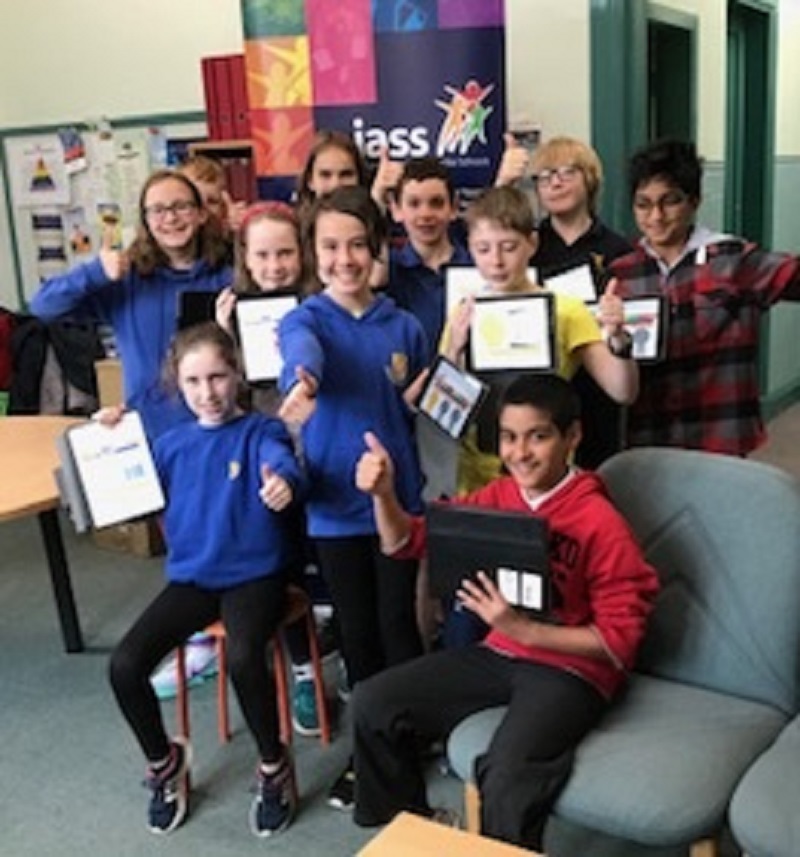 School pupils show off their video skills
High school pupils have used their skills to produce a video for a small charity.
The Junior Award Scheme for Schools (JASS) is an accredited award scheme, acknowledging wider achievement and supporting transition from primary to secondary school for pupils aged five - 14 years. It is operated by charity Friends of the Award in Edinburgh and the Lothians.
Nine years on from its introduction, JASS has gone from strength to strength growing all the time, now with participants all around the world. The project was hoping to create a promotional video to help spread its message.
And pupils at Larbert High School decided that they would be able to create an informative video for the charity, which JASS has described as a "lifeline".
The video can be viewed at www.youtube.com/watch?v=-NNCXZEUQuw&t=118s