A selection of stories from communities and voluntary organisations across Scotland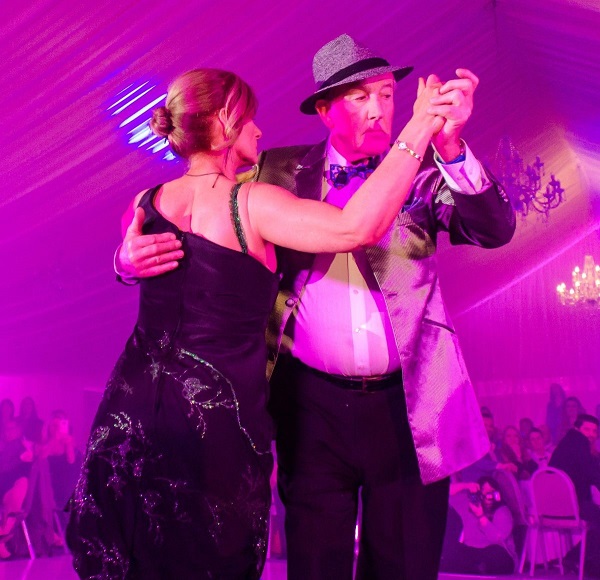 Age is no limit as 81-year-old wins Strictly Come Prancing
At St Vincent's Hospice's Strictly Come Prancing dance event, the unlikely duo of Lynn Ferguson and 81-year-old Alex Glass shocked both the audience and the judges by beating 12 other couples to win the competition.
The eighth annual Strictly Come Prancing, based on the hit TV series, was the biggest in the organisations history with nearly 500 people in attendance, raising an astonishing £57,500 for the local charity.
With 13 twinkle toed contestants taking to the floor, the audience were treated to quicksteps, cha-chas, jives, sambas and tangos as the couples looked to impress the judges following months of training and preparation, all to support St Vincent's.
Senior fundraiser for the hospice, Louise Strachan, said: "What a great night this was! So much hard work and effort was involved in the lead up and owe a great debt of thanks to all involved. From Barr & Wray Ltd
(our headline sponsors for the event) to our choreographers, judges, make-up artists, local businesses, supporters and of course our incredible dancers who have given us so much of their time and dedication to fundraise and rehearse.
"Their efforts were not in vain, as this was our biggest Strictly event to date, raising a whopping £57,500, which will go directly towards helping St Vincent's to care for people in Renfrewshire and beyond who are affected by a life-limiting illness."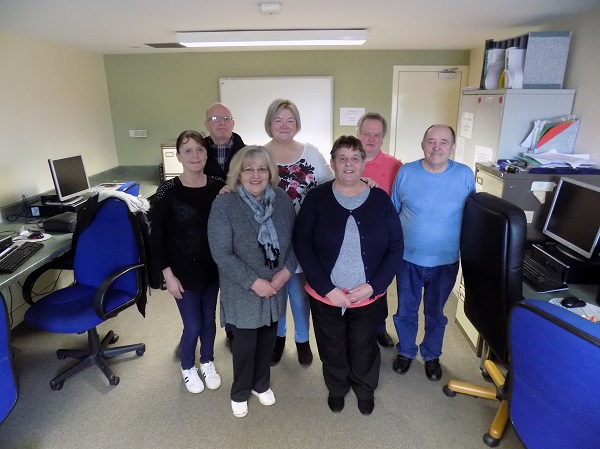 Project organises networking and training events to boost digital inclusion
A digital inclusion project that has already signed up 40 community organisations across North Lanarkshire is now working on bringing groups face-to-face.
Digital North Lanarkshire (Digital NL) is set to host a networking event for its members at the 101 Park Street conference venue in the Coatbridge Campus of New College Lanarkshire.
Taking place on Thursday 25 April, the event aims to allow training providers and community-based groups to listen to an update on the project, share ideas and connect with like-minded organisations.
More information is available on the organisation's website.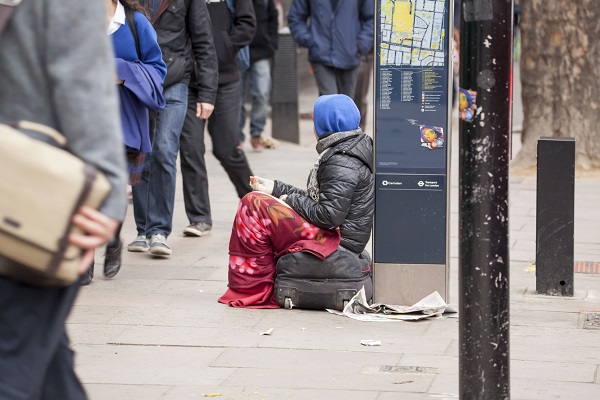 £3 million raised for homeless charity
Crisis, the national charity for homeless people, is celebrating an impressive milestone this month thanks to the generosity of players of People's Postcode Lottery, who have so far raised over £3 million for the charity.
Through a partnership with People's Postcode Lottery, Crisis will use the funds raised by players to help extend the support it offers to people who are homeless, or at risk of homelessness. This partnership is already delivering important service transformation, helping many more people with complex needs take their first steps away from homelessness.
Last year alone, Crisis supported more than 10,000 people affected by homelessness across the country, providing one to one support, advice, and courses through their 11 centres in England, Wales and Scotland. This includes helping 832 people to find housing, and supporting 784 people into work.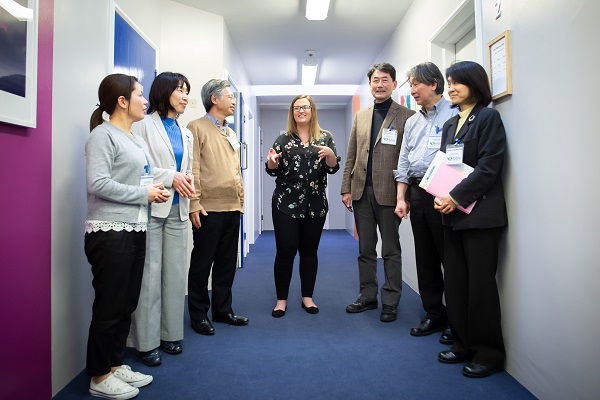 Japanese academics learn Scottish care approach
Six academics, from universities across Japan, have visited Kibble's residential and safe centre and in Paisley, to learn from the Scottish provider's approach in care and education for young people.
Following the recent formation of The Japanese Society of Social Pedagogy, the professors have travelled to Europe to research how social pedagogy is accepted, promoted and practiced in European countries.
Social pedagogy emphasises that bringing up children is the shared responsibility of parents and society, giving young people more control over their lives with care and education provided alongside them rather than directing them. Kibble is one of a small number of organisations in Scotland which is embracing and embedding a social pedagogical culture, and is an active member of the Social Pedagogy Professional Association (SPPA).
This is the most recent of over 40 visits by academics and other organisations in the previous last two years. Visitors from across the world have come to Kibble to learn from their care and education approach with academics coming from places like Australia, Azerbaijan, South Africa, USA and Japan, as well as from around the UK.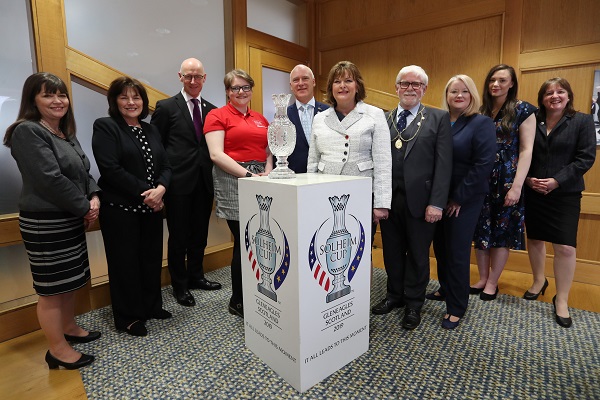 Charity partners for renowned golf competition unveiled
Two charities have been unveiled as the official charity partners of the 2019 Solheim Cup following a comprehensive process to identify organisations to benefit from Scotland's staging of the world's biggest women's golf event.
Action for Children and Perthshire Women's Aid will benefit from in excess of £30,000 worth of inventory for the contest at Gleneagles from 9-15 September as well as a host of other promotional and fundraising activities.
Both charities were chosen to support the three pillars of equality, experience and innovation which sit at the heart of the delivery of the Solheim Cup and to help expand the benefits of hosting one of the world's premier sporting events far beyond the fairways of Gleneagles.