A selection of stories from communities and voluntary organisations across Scotland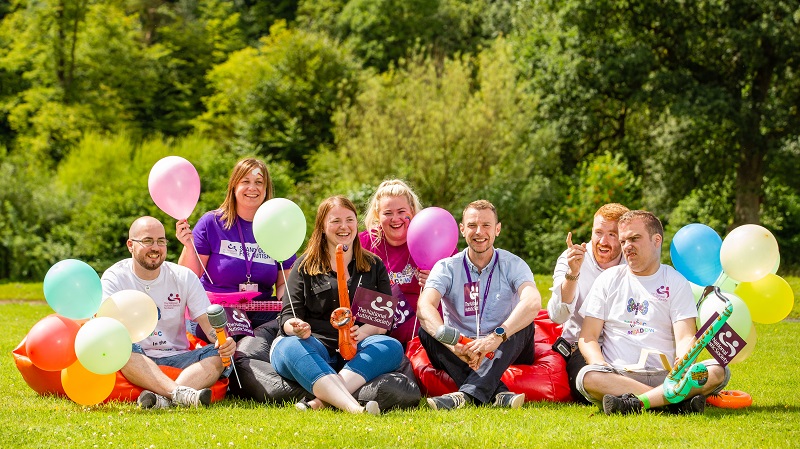 Music in the Meadow returns
East Ayrshire welcomed the return of an autism-friendly music festival last month.
Music in the Meadow was held at the National Autistic Society Scotland's Catrine Bank site, which supports more than 50 autistic people at supported living and day opportunities services, and Daldorch House School.
Local bands and musicians volunteered to play at the event, which opened with a performance by the Ayrshire Fiddle Orchestra. Family members were invited to attend and there was also a BBQ, face-painting, a bouncy castle and games.
Graeme Fitzsimmons, head of adult services at the National Autistic Society Scotland, said: "Music in the Meadow gives autistic people the opportunity to be part of an exciting festival experience. Attending a music festival is a summer highlight, which is why, for the second year running, we are delighted to be able to hold our own in the beautiful surroundings of our five-hectare back garden."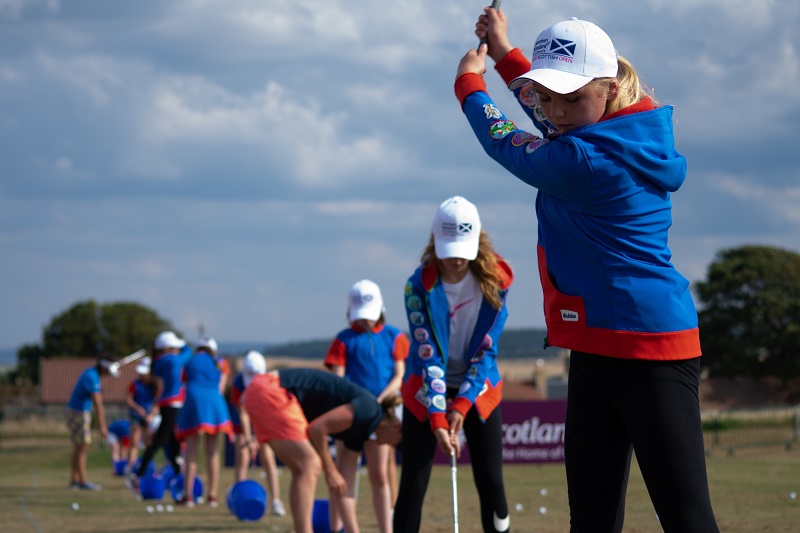 Pro-golfers give top tips
Guides from across East Lothian have had the chance to learn from some of the world's top golfers in an exclusive lesson at the Aberdeen Standard Investments Ladies Scottish Open.
Scottish golf professionals Kelsey MacDonald, Michelle Thomson and Vikki Laing - who all competed in the hotly-contested tournament at Gullane Golf Club - taught the girls the fundamentals of the game in an hour-long driving range session.
Aged between 10 and 14, the guides gained hands-on experience with the pros and were able to quiz them on their sporting careers before seeing the action unfold out on the course during the tournament.
Girlguiding Scotland offers girls aged five and up the opportunity to enjoy new experiences, develop their skills, grow in confidence and reach for the stars through an action-packed programme of badges and activities. During the session, the guides gained sporting experience to count towards the brand new fitness interest badge.
Anne Tait, assistant county commissioner for Girlguiding East Lothian, said: "The guides had a fantastic experience with Kelsey, Michelle and Vikki at the Aberdeen Standard Investments Ladies Scottish Open. Being able to learn from the best is incredibly inspiring and an experience I know they won't forget in a hurry."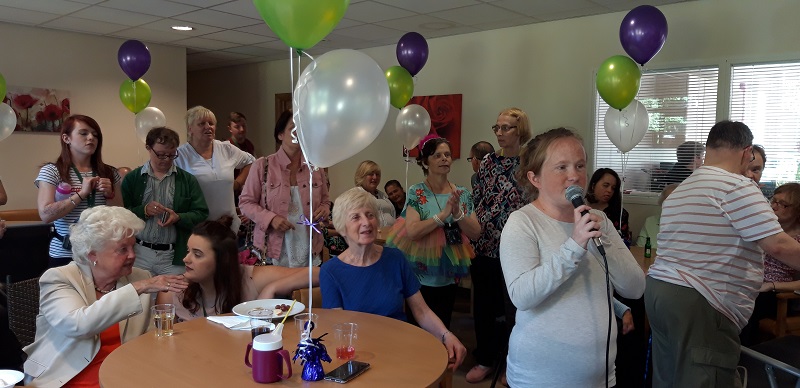 New facility opens its doors
One of Glasgow's newest and most innovative support facilities held its first open day for families, supporters, and the local community.
The Esmond Street Advanced Support Service can house up to 22 adults with learning disabilities, and has facilities for those needing specialist support, such as dementia.
In 2016, ENABLE Glasgow purchased the former Ronald McDonald House in Esmond Street. With significant investment since then, the unit is now full to capacity and has created more than 30 new jobs within the care sector.
Theresa Campbell, head of supported living at ENABLE Glasgow, said; "The former Ronald MacDonald House has been a part of the Yorkhill community for many years, and we are delighted to return it to community use. Esmond Street is more than just another care home, it offers older people with learning disabilities a community-based alternative and is tailored to their individual needs.
"The service encourages our users to be active citizens, with the same rights and opportunities as everyone else. We are really looking forward to working with the local community in order to achieve this."