TFN's snippets of some of the activities going on in charities around Scotland
A £1,000 donation from the Shaikh Hamdan Community Sponsorship Fund has boosted the fleet of scooters operated by Shopmobility Dundee (pictured) to 14.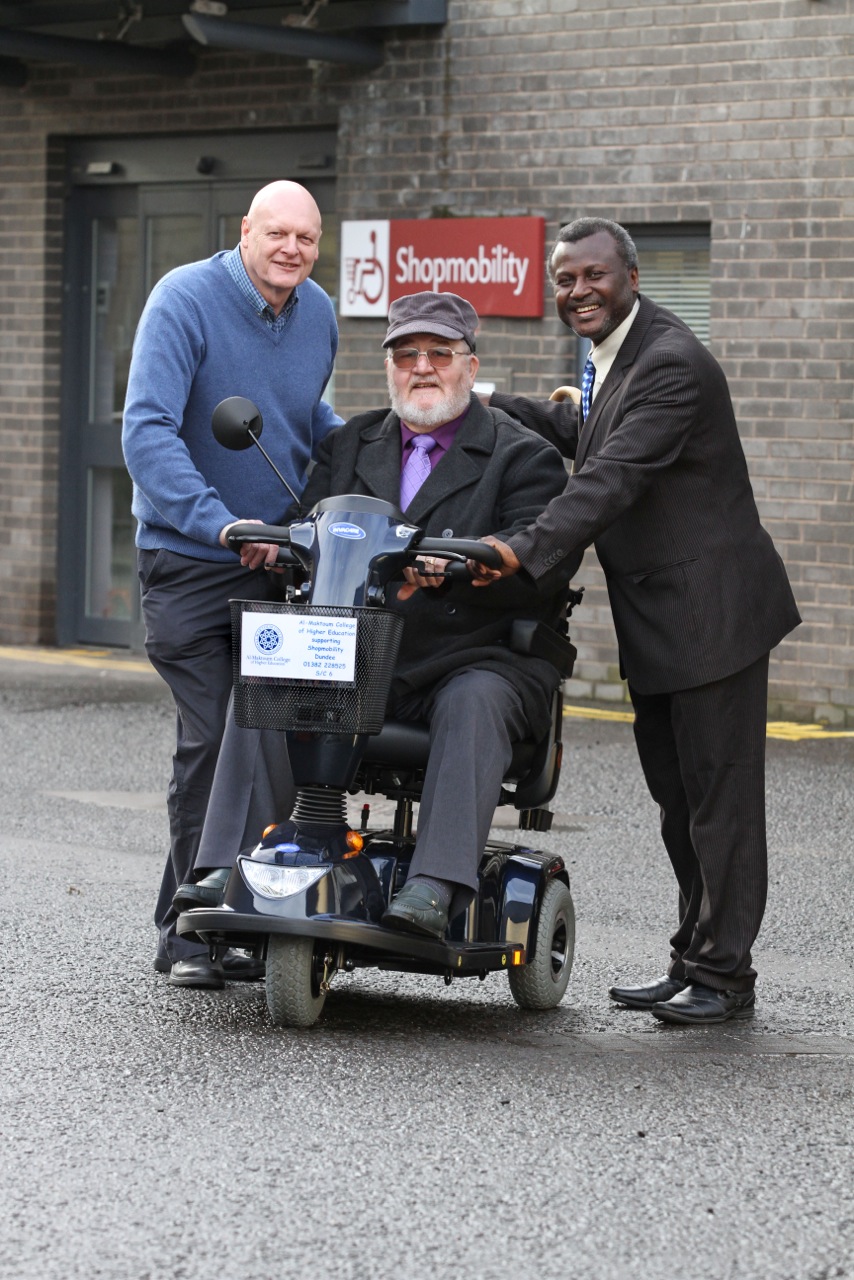 The Link project, a day activities service for adults with disabilities run by Cornerstone in Elgin has been awarded £5,214 from the Crerar Hotels Trust.
Chest Heart and Stroke Scotland has opened a new office in Glasgow to act as a base for local community and specialist support services. The hub will help the charity expand its existing services in the area.
Action for Children has revealed the nominees for its Scotland's Woman of Influence award. They are Kirsty Wark, Ellie Bird, Professor Susan Hart, Dr Jacqueline Mok and Angela Porter.
Four flats for people with learning disabilities have been completed in Kirkliston. Enable South Queensferry initially launched a campaign for the flats in the 1980s citing a shortage of purpose-built accommodation in the area.
Scottish Churches Housing Action and The Salvation Army in Dundee have reached agreement on developing a befriending scheme for homeless people in the city.
A mobile bus run by Alzheimer Scotland aimed at taking information about dementia directly to local communities by visiting supermarkets, community centres and local events has been given £13,000 by law firm Tods Murray.
The Gannochy Trust has decided to temporarily restrict funding applications to the Tayside area with a preference for Perth and Kinross due to a large volume of applications being received.