Many of Scotland's newest MSPs have a charity and voluntary sector background - here is TFN's pick of the bunch.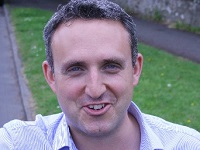 Liberal Democrat MSP Alex is best known for his work at a number of children's charities. Latterly serving as head of policy at Aberlour Child Care Trust, Alex was previously senior policy and parliamentary officer for both Fairbridge in Scotland and YouthLink Scotland. He is a former management board and policy committee member of the Scottish Council of Voluntary Organisations. In 2014, he campaigned for and successfully helped to bring about new laws allowing looked after children to stay in care up to the age of 21. He has been elected to represent the Edinburgh Western constituency.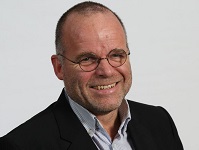 Scottish Green Party MSP Andy is the co-founder of Reforesting Scotland, a membership charity that encourages free and open debate on a wide range of forest and land issues. He is also on the board of directors of the Caledonia Centre for Social Development, an international network of resources for people interested in social development. Since 2000, he has had a particular interest in Scotland's land ownership and set up the website whoownsscotland.org.uk which maps and makes available information on land ownership. Andy has been elected as a list MSP to represent Lothian.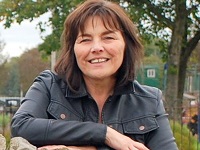 Elected an SNP MSP, Jeane defected from the Labour Party, where she once served as an advisor to then First Minister Jack McConnell. From a third sector perspective, Jeane has plenty of knowledge of the trials and tribulations of running voluntary organisations having set up and run criminal justice employment organisation Apex Scotland in 1987. She was also the first woman to chair the National Union of Students Scotland. She was actively involved in the Yes Scotland campaign and a founding member of Women for Independence. She has been elected to represent Carrick, Cumnock and Doon Valley constituency.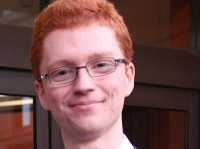 Scottish Green Party MSP Ross, at the age of just 21, is the youngest ever MSP. He joined the Greens shortly after his 15th birthday and was a Member of the Scottish Youth Parliament for the Clydebank and Milngavie constituency and a member of the East Dunbartonshire Youth Senate. He studied politics and psychology at Strathclyde University but dropped out in December 2012 after being appointed by Yes Scotland as its communities coordinator. Ross has been elected as a list MSP to represent the West of Scotland region.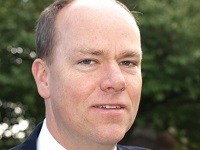 Conservative MSP Gordon is an Edinburgh advocate who has been involved with the Scottish Conservatives for around 20 years, originally standing in the 1999 Scottish Parliament elections. Although he's not worked in the third sector he's been actively involved in a number of charities as a volunteer, including as a member of the care van team at Bethany Christian Trust. He also served as honorary secretary of the Edinburgh branch of Alzheimer's Scotland and has volunteered in orphanages and hospitals in Romania. Gordon has been elected as a list MSP to represent the Lothian region.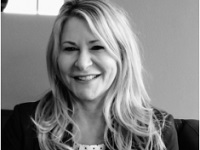 Scottish Labour Party MSP Pauline returns to parliament having previously served as an MSP for Glasgow Kelvin in 1999, 2003 and 2007 before losing her seat in 2011. A campaigner for devolution in the 1980s and 90s she was also president of the National Union of Students Scotland from 1986 to 1988 and an organiser for GMB Scotland. The Equality Network named her a Friend for Life for her work in ensuring the Civil Partnership Act 2004 and Gender Recognition Act 2004 legislation passed at the British government level and was compliant with existing Scottish legislation. Pauline has been elected as a list MSP to represent Central Scotland.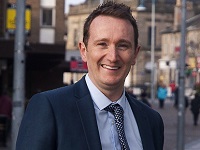 SNP MSP Fulton is a trustee of the Moira Anderson Foundation, which was set up to offer counselling and therapeutic service to children and adults who have been affected by childhood sexual abuse. Despite taking the Coatbridge and Chryston seat, which Labour's Elaine Smith had held since 1999, Fulton's campaign was not without controversy. He was elected as the SNP candidate ahead of rival Julie McAnulty but had to survive a bid to have him deselected over claims he attended fewer than half of all meetings at North Lanarkshire Council where he served as a councillor.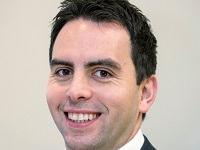 Conservative MSP Maurice has a wealth of environmental experience having led Zero Waste Scotland's circular economy programme. Before that he was an environmental campaigns manager for Keep Scotland Beautiful. Maurice is a University of Dundee graduate and has been a member of the Scottish Conservatives since 2008. He stood in the Glenrothes by-election for Westminster in 2008 and was the Conservative candidate for Clydebank and Milngavie in this year's Holyrood election. He has been elected as a list MSP for West Scotland.