Tory cuts send a clear message to families that "their poverty does not matter"
An MSP has backed a Scottish children's charity by warning that the UK government's cut to Universal Credit has led to a rise in guilt, shame and foodbank use.
The SNP's Evelyn Tweed said the Scottish Government should be given more powers to support families after Children 1st chief executive Mary Glasgow branded the £20 weekly cut to financial support "very brutal and very unfair".
Speaking at a meeting of the Scottish Parliament's Health, Social Care and Sport Committee, Ms Glasgow said that families' financial troubles are having an increasing impact on the wellbeing of children. 
The charity boss told MSPs carrying out the parliament's Inquiry on Health and Wellbeing of Children and Young People that the decision to cut the support sent a clear message to families that "their poverty did not matter".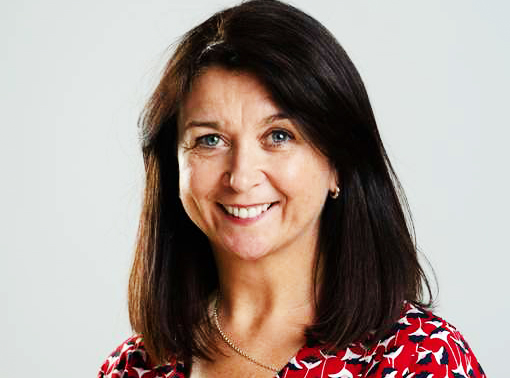 As a result parents are choosing to starve themselves so their children can eat and cannot afford to buy clothes for their kids, according to Ms Glasgow, causing "more guilt, shame and embarrassment" for those suffering following the cuts.
Ms Tweed, who sits on the committee and heard the evidence, said the harsh realities of Tory cuts have been laid bare, claiming the tough choices of whether families should heat their homes or feed their kids is a direct result of the "callous decision" to cut support at a vital time.
The SNP MSP said: "Families across Scotland are facing a perfect storm of soaring energy and food costs and the UK Tory government has failed to support these families through this most difficult of winters.
"No one should have to feel embarrassed about money troubles, but as Mary Glasgow outlined the Tory decision to cut universal credit has made families feel guilty about needing support to help their families.
"This once again demonstrates the tale of two governments facing the people of Scotland, the one at Westminster cuts vital support from families whereas the SNP Scottish Government is doubling the Scottish Child Payment to lift thousands of children out of poverty."
From April this year more than 100,000 children across Scotland will benefit from the £20 per week payment provided by Social Security Scotland, with the hope that as many as 400,000 could be eligible.
But Ms Tweed said the government in Scotland "continues to provide support with one hand tied behind its back", warning the full powers of independence are needed to fully support families north of the border.
A UK government spokesman said: "We're providing extensive support to those on the lowest incomes, including putting an average of £1,000 more per year into the pockets of working families on Universal Credit, increasing the minimum wage by 6.6% and helping with the cost of fuel bills.
"Our £500 million Household Support Fund is also giving more help to the most vulnerable with essential costs this winter, and councils have been given an extra £65m to support low income households with rent arrears.
"Meanwhile, the Scottish Parliament has significant welfare powers and can top-up existing benefits, pay discretionary payments and create entirely new benefits in areas of devolved responsibility."