Gareth Wells is looking for local groups to help promote digital skills in their community.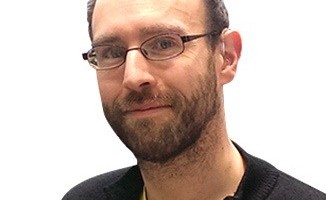 Without the opportunity to learn about computers and technology through work, study or a knowledgeable friend, getting online might seem expensive, complicated or just plain irrelevant.
Yet as more and more of everyday life is transacted and mediated through online services, how do we help the digitally excluded (whether they are excluded by choice or circumstances) find out about the internet and online life?
This is the issue at the heart of the Big Lottery's basic online skills funding initiative and we're delighted to be partnered with the Tinder Foundation in their bid. Quite literally, we're on a digital mission.
We're aiming to promote digital skills in those sections of society where use of computers and the internet is low or non-existent, through digital clubs.
So what is a digital club and how might it work?
A digital club is really just a handy vehicle for providing training in a supportive environment, and could fall into two types. The first might be a course, like an evening class or using a distance learning model (perhaps involving webinars and links to online resources).
The second group would be taster sessions designed to spark the curiosity and help people relate digital to their interests and everyday lives. These could be a drop-in format, open to all and held in a local community space such as a church hall, a pub or even a pop-up held in a busy supermarket, designed to catch the attention of passers-by. Drop-ins could also function as informal one-to-one sessions given by staff in an advice centre, a sheltered housing complex or hostel for the homeless.
How do we help the digitally excluded find out about the internet and online life?
With appropriate support, digital clubs could be provided through existing organisations, charities and social enterprises, whether already active in this type of work or not. Crucially, these groups enjoy long-standing and trusted connections with their members and clients, giving them the ability to present digital in a context that's directly relevant and more likely to kindle interest. For example, a member of staff in a sheltered housing complex might offer to show a resident how Skype can help them keep in touch with family and friends. Another might be a drop-in session held in a local community centre, showing people how digital skills could improve their employability or obtain the best value from energy providers.
Now under active development, our digital mission bid is a hugely exciting prospect for SCVO and could make a real difference to ensuring everyone can enjoy the benefits of the internet and digital technology.
If you want to come on board as a digital club, we'd love to hear from you.
Gareth Wells is SCVO's digital participation development officer. Email him at [email protected] to find out how to get involved.