A selection of stories from communities and voluntary organisations across Scotland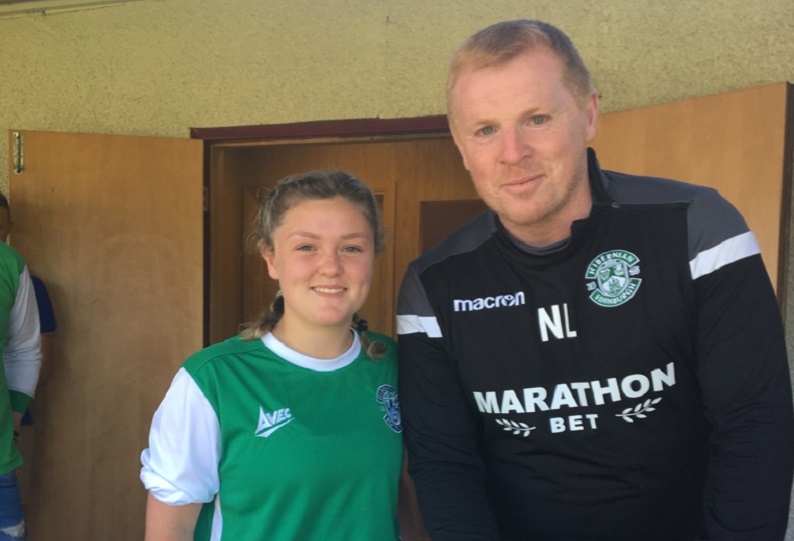 Footballers remember PJ
Rival football fans joined forces to raise money in memory of a young boy who tragically passed away due to a rare medical condition.
Paul James Cockburn, known as PJ, was just 12 when he died of organ failure as a result of a condition known as Short Bowel Syndrome.
Despite his health steadily improving during his childhood, PJ, from Linlithgow, West Lothian passed away in 2017.
The PJ Foundation was set up in his memory to raise funds for the Edinburgh Children's Hospital Charity (ECHC) to help them transform the lives of young people undergoing treatment as they did for PJ.
Now, a pre-season friendly match between Hibernian and Linlithgow Rose has helped raise £430 for the PJ Foundation, with PJ's sister, Aimee, 15, acting as the Hibs mascot on the day.
Jill Cockburn, PJ's mother, said: "The match day was such an amazing experience and a big milestone for the Foundation. It was filled with a positive atmosphere and Aimee was delighted to mascot the Hibs team, especially as she plays for their under 19s women's team.
"It has given us a great opportunity to reach more people and spread awareness of organ donation and ECHC's work, which are two causes that are really close to our hearts."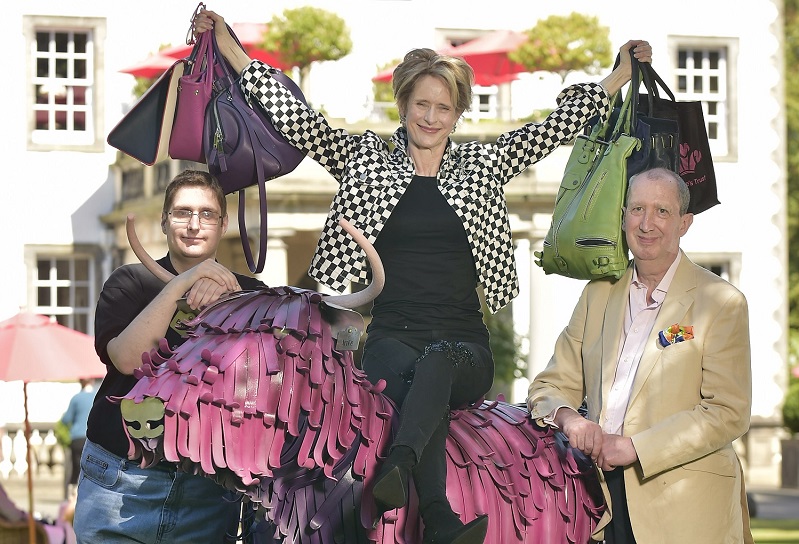 Glamourous ladies get set for charity lunch
Members of public are being invited to dig deep and donate £1,000 to transform lives
The Prince's Trust Scotland is inviting 100 businesses or generous individuals to donate £1,000 and support its Lunch With and Old Bag Transform 100 campaign.
On Friday 7 September, the Lunch with an Old Bag event will take place at Prestonfield House in Edinburgh. Bringing together many of Scotland's most glamorous and stylish ladies at an invitation only event, funds will be raised to enable Prince's Trust Scotland to help transform young Scots lives, supporting them to realise their full potential and create a brighter future.
Last year the event raised over £700,000 and this year's event will fund the journey of 100 young people with the Trust, supporting them to develop the skills and confidence they need to live, learn and earn.
Fiona Donaldson, chair of Lunch with an Old Bag, said: "Every £1,000 will help to transform a young life and we are setting a target of 100 donations. We're looking forward to our tenth Lunch with an Old Bag, which promises to be truly fabulous, whilst helping to transform the lives of so many young people."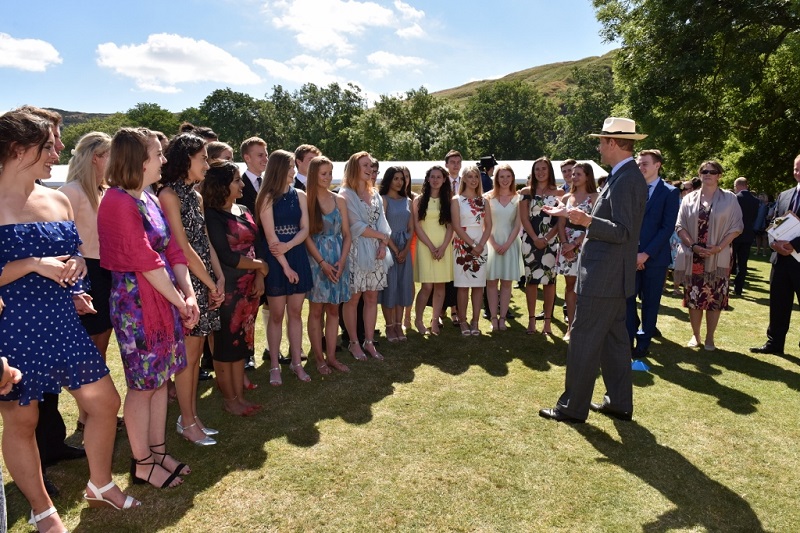 Youngsters enjoy day at the Palace
Nearly 700 young people from across Scotland attended a presentation in the gardens of Holyrood Palace, Edinburgh, where they received their Gold Duke of Edinburgh's Award (DofE).
The Earl of Wessex congratulated the young people on their successes and heard about their DofE journeys, which took each young person 12-18 months of hard work and dedication.
Barry Fisher, director for The Duke of Edinburgh's Award in Scotland, said "In the Year of Young People 2018 it's inspiring to see so many young people from across Scotland achieving their Gold Duke of Edinburgh's Award."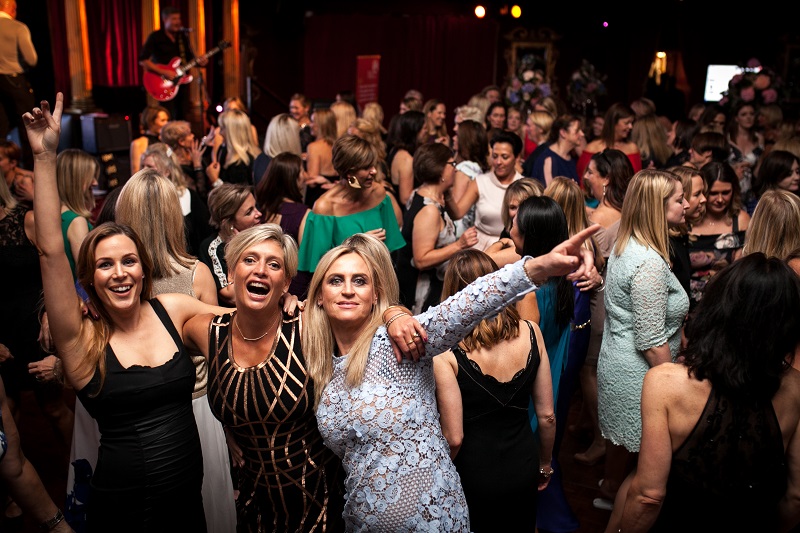 Charity hosts gala dinner
A children's charity is inviting women to come together to raise money at a fun filled evening of food, drink, dancing and live music.
Edinburgh Children's Hospital Charity (ECHC) is hosting its annual 'Girly Get Together' this September and it promises to be a night packed to the brim with glitz and glamour.
Hosted by Grant Stott, the event takes place at the capital's Prestonfield House, with ladies treated to a glass of fizz on arrival before an exquisite three course meal and prosecco.
Last year's sell-out event raised an incredible £80,000 with the proceeds helping to transform the lives of children in hospital and their families.
Rachel Baxter, Acting Chief Executive at ECHC, said: "It's a chance for women to really let their hair down and enjoy a night of fun, fizz and laughter with friends."
Tables of 10 are available at £850 and offered on a strictly first come, first served basis. To book a table, email [email protected]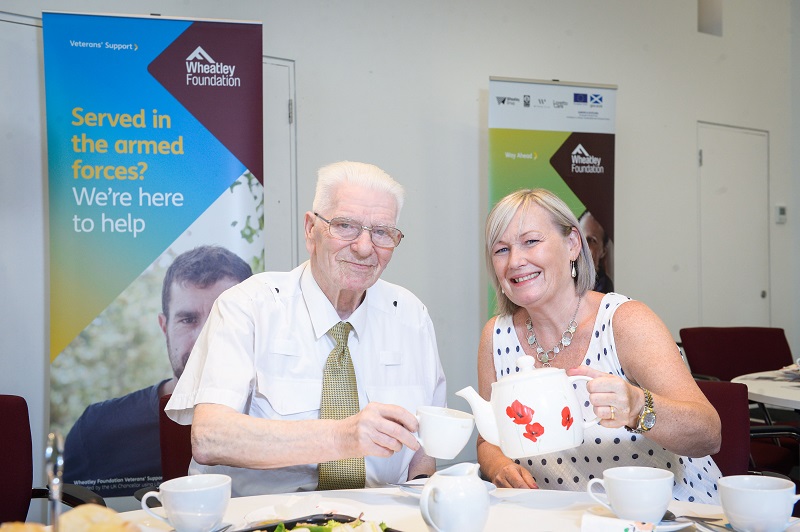 Veterans' project celebrates successful year
More than a hundred of Scotland's ex-servicemen and women have been given life-changing support to help them settle back into civilian life.
The Veterans' Support Service – run by the Wheatley Foundation, Wheatley Group's charitable trust – supports people who have left the Armed Forces and need help to adjust to civilian life.
The service gives people personalised support with issues such as housing, money, accessing health care and settling into their community.
The veterans got together recently for an afternoon tea to mark Armed Forces Week and to celebrate the service reaching more than 100 people in the past year.
The programme is funded through a £473,000 grant from HM Treasury's Libor Fund.