A selection of stories from communities and voluntary organisations across Scotland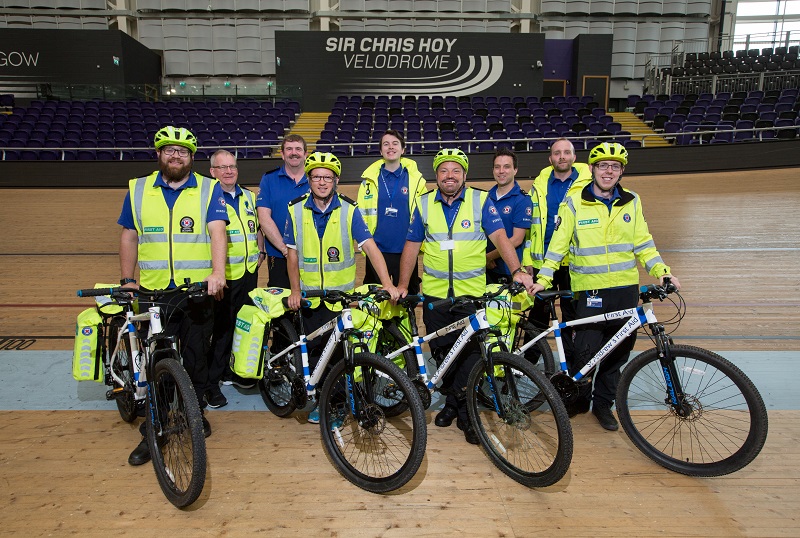 Lifesavers kitted out for championships
More than 300 St Andrew's First Aid volunteers will benefit from new uniforms for the Glasgow 2018 European Championships and beyond, thanks to a major funding boost.
Scotmid Co-operative has renewed its partnership deal with the first aid charity and will provide more than £75,000 of funding, which will be allocated over a three year period.
The move will enable the organisation to kit out new and existing volunteers, many of whom will be involved in the upcoming athletics championships, as part of St Andrew's role as official first aid supplier. Over the course of
the 11-day sporting event, volunteers will be stationed at a number of venues, providing the highest level of first aid support and assistance to both spectators and athletes.
Stuart Callison, chief executive of St Andrew's First Aid, said: "The continued support from Scotmid is critically important in our dedication to provide Scotland with the highest levels of trained first aiders.
"Our ambition to further grow our reach, through the delivery of such resources as the cycle squad, is supported by this partnership. Our volunteers will wear their uniforms with pride during the European Championships and beyond, bringing peace of mind to the thousands of people expected to attend."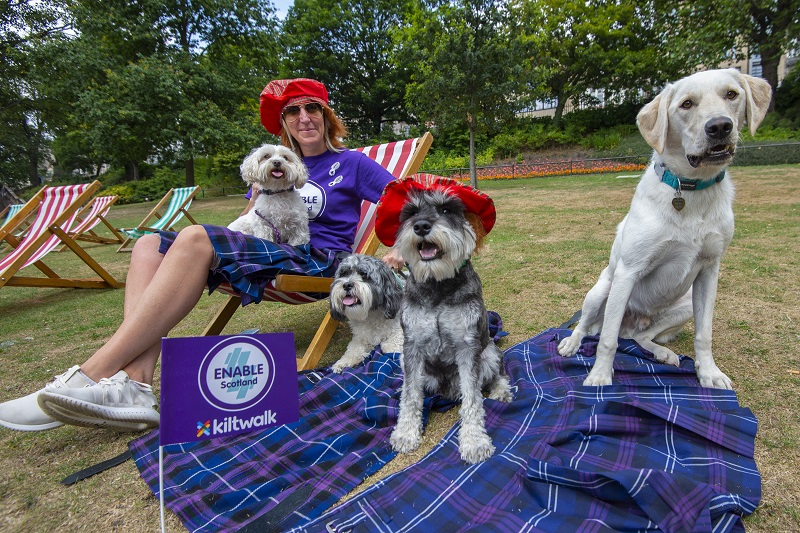 Putting their best paws forward
A pack of eager dogs gathered at Edinburgh's Princes Street Gardens to encourage owners and their canine companions to put their best foot – or paw - forward for charity.
Among the cheeky canines were Miniature Schnauzer Peter, Labrador Nuggle, Maltese cross Issey and Lhasa Apso Ziggy, who along with their owners want others to join them at the Edinburgh Kiltwalk in aid of ENABLE Scotland.
The capital's Kiltwalk is due to take place on 16 Septemberand will be attended by thousands of walkers, including TV presenter Hazel Irvine who is returning to lend her support to ENABLE Scotland.
Registration for dogs is not required, although their owners are invited to sign up via the ENABLE website.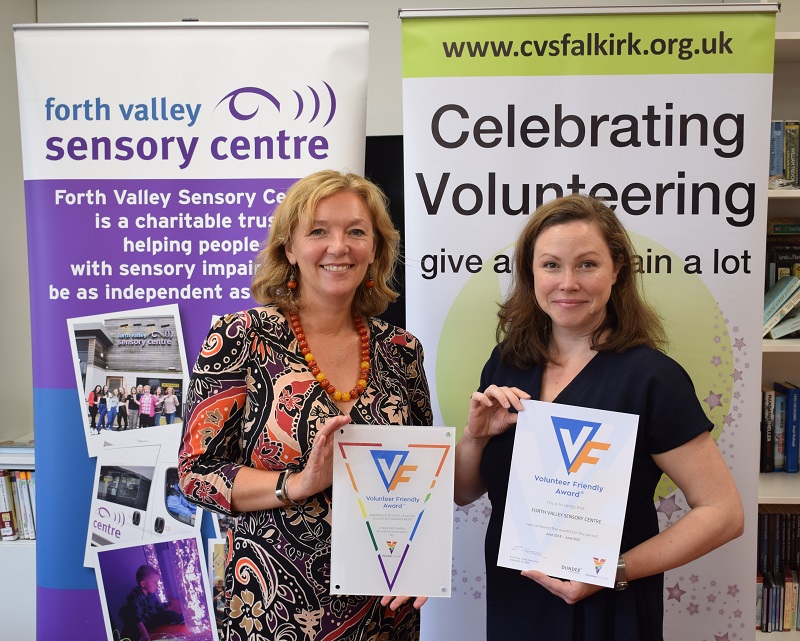 Praise for sensory centre
Forth Valley Sensory Centre has been recognised for its commitment to volunteers.
The centre has gained the Volunteer Friendly Award for its work in ensuring fair and equal volunteering, getting the right opportunities for people, recognising success and making volunteering happen.
The award to the centre comes after a long period of evidence gathering, developing new support methods and volunteer policies.
"I'm delighted to be presenting this award to Forth Valley Sensory Centre," said Jen Kerr, incoming chief executive of CVS Falkirk. "As a newcomer to Falkirk, it's a fantastic opportunity for me to get a sense of the incredible work being done in our sector.
"Volunteering organisations like Forth Valley Sensory Centre offer people the chance to develop their skills, their confidence, and make new and lasting connections, something that's becoming more and more important, especially in terms of health and wellbeing."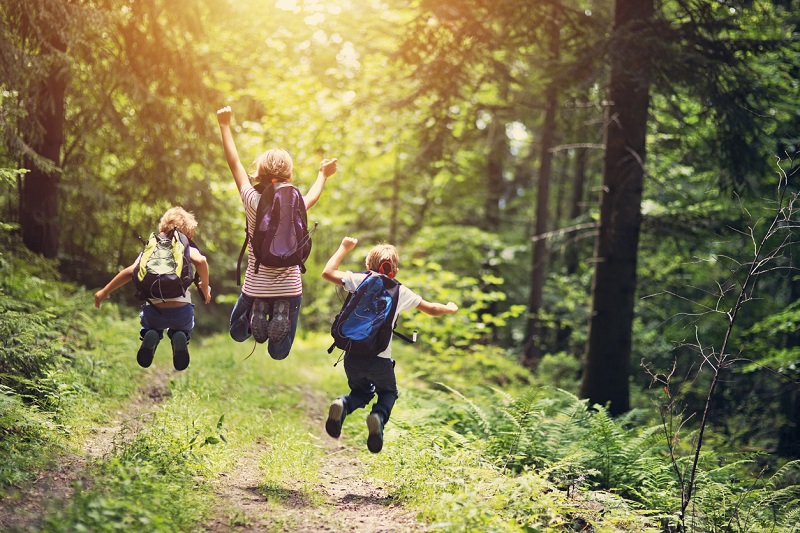 Play sessions are here to stay
More children across Scotland be out playing in their communities this summer after local charities received a funding boost.
Nineteen organisations have received grants to increase outdoor play opportunities through Thrive Outdoors, a programme run by Inspiring Scotland and supported by Scottish Government.
The initiative aims to increase opportunities for children to be healthy, happy and resilient, to form friendships, to learn vital skills and, most importantly, to have fun, all through playing outdoors.
The chosen charities are already offering free play sessions, throughout Scotland, and will continue over the summer holidays and during school holiday periods later in the year.
Celia Tennant, Inspiring Scotland chief executive, said: "We are pleased to be funding another year of community play rangers across Scotland. You cannot truly appreciate the benefits of outdoor play until you see it in person; the happy faces, the laughter, children learning about themselves and the world around them by having fun. The way even the shyest children begins to open up and seek out adventure, is truly amazing."
The supported charities are: Aberdeen Play Forum, Barra Children's Centre, Care and Learning Alliance, Canongate Youth, Circle, Concrete Garden, Cumbernauld YMCA, Healthy Valleys, Maryhill Mobile
Children's Services, North Edinburgh Acts, Parent Action for Safe Play, Possibilities for Each and Every Kid, Play Midlothian, Simply Play, Stepping Stones for Families, Stranraer YMCA, The Yard, The Zone Initiative and Y Sort it.