An overview of some of the activities going on across the third sector in Scotland over the last few weeks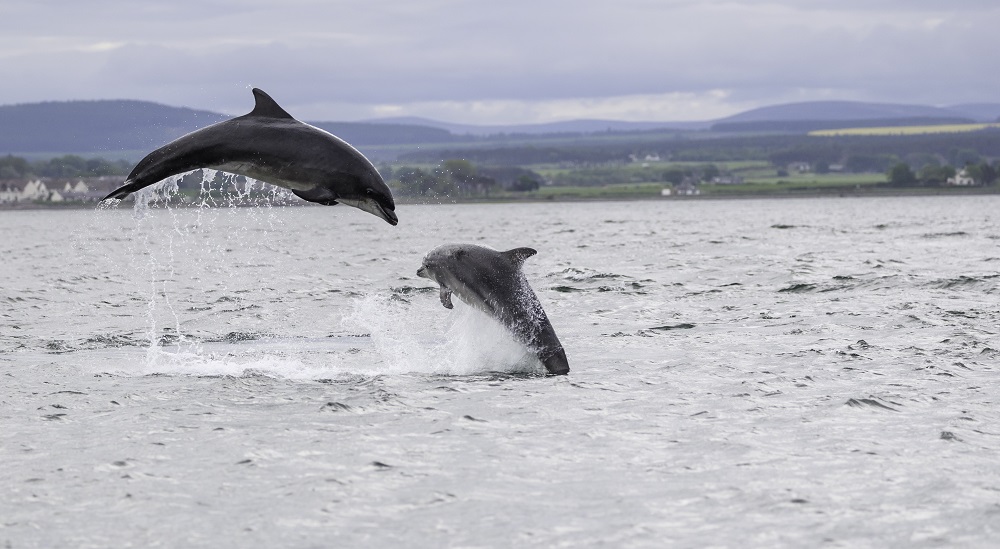 National Whale and Dolphin Watch begins
Sea Watch Foundation is encouraging people to spend a couple of hours taking part in its annual National Whale and Dolphin Watch between 28 July and 5 Aug.
Last year 6,590 individual animals of 11 different species were sighted along the UK coastline, including a pod of long-finned pilot whales in the Moray Firth and sightings of killer whales in the north of Scotland.
All you need is a pair of binoculars, a nice place to look out over the water, some patience and enthusiasm, and one of a Sea Watch Foundation observation packs which can be sent to out in the post.
Baycity Roller entertains ChildLine volunteers
Scottish music legend Les McKeown gave Childline volunteers a boost performing one of his Bay City Rollers hits for them, prior to performing at a major festival for the benefit the NSPCC Scotland.
Les performed with the Bay City Rollers at Scotfest in Edinburgh. Ahead of that appearance, the singer headed to the NSPCC's base in Glasgow to meet volunteers at its Childline service and learn about how they give up their time to help and support young people who need someone to talk to.
The singer visited the base in Glasgow where in the last year Childline volunteers delivered 38,402 sessions with children across the UK about issues like mental health, bullying, neglect, abuse and family relationships. He performed his 1970s hit Shang-A-Lang to volunteers and chatted to them before they started their counselling shift.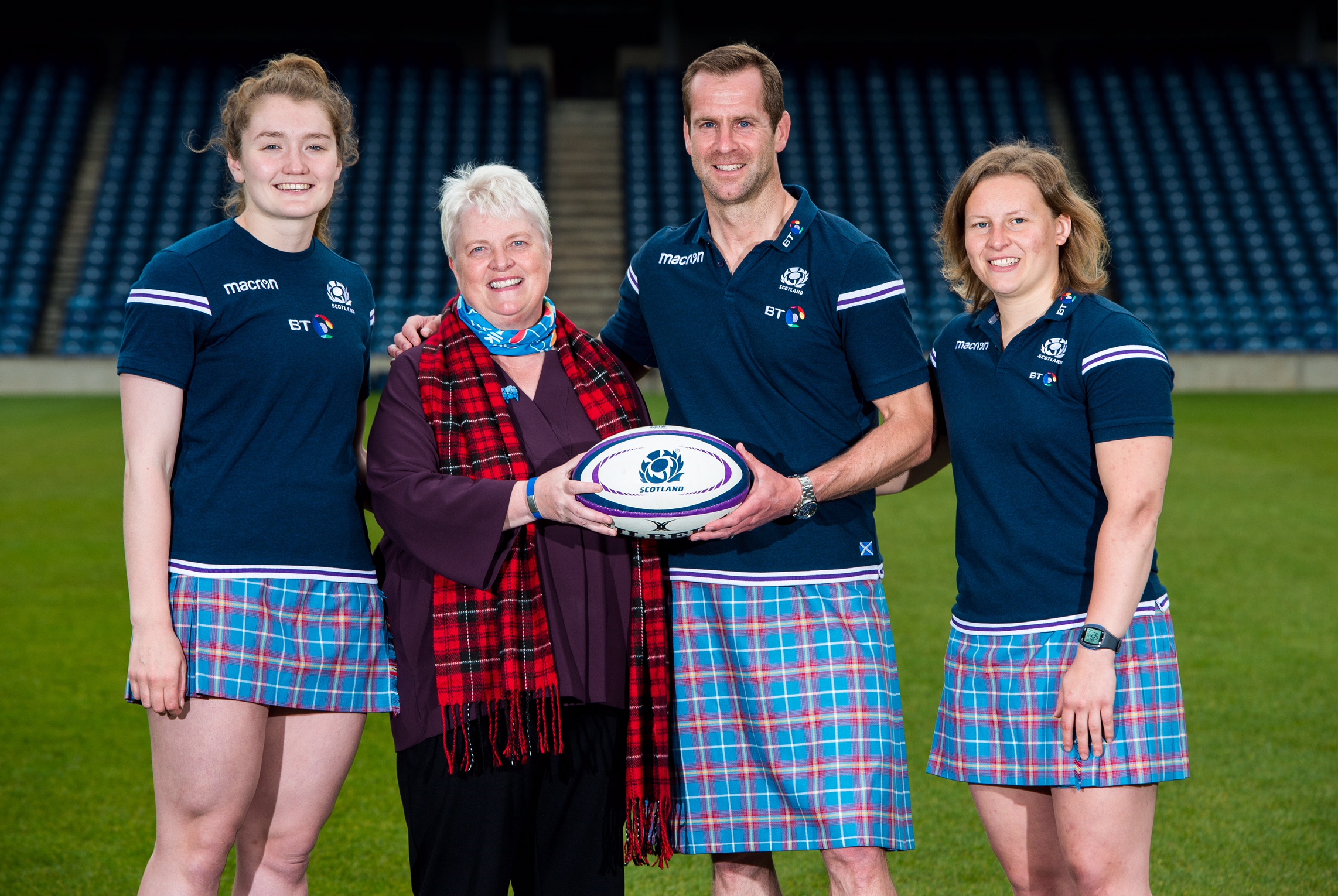 Scottish Rugby get in training for the Kiltwalk
Scotland's rugby players are supporting the Edinburgh Kiltwalk, which will finish at BT Murrayfield, the home of Scottish Rugby on Sunday 16 September.
There are three walks to tackle: the five miles Wee Wander; the 13 miles Big Stroll; and the 26 miles Mighty Stride.
Scotland's points' record-holder Chris Paterson said: "It can be a great day out for all the family and you know at the same time that you're helping folk."
Chris was joined by Scotland Women players, lock Nicola Howat and scrum-half Sarah Law, and RosieStrain, Kiltwalk's Edinburgh event manager, to launch this year's event.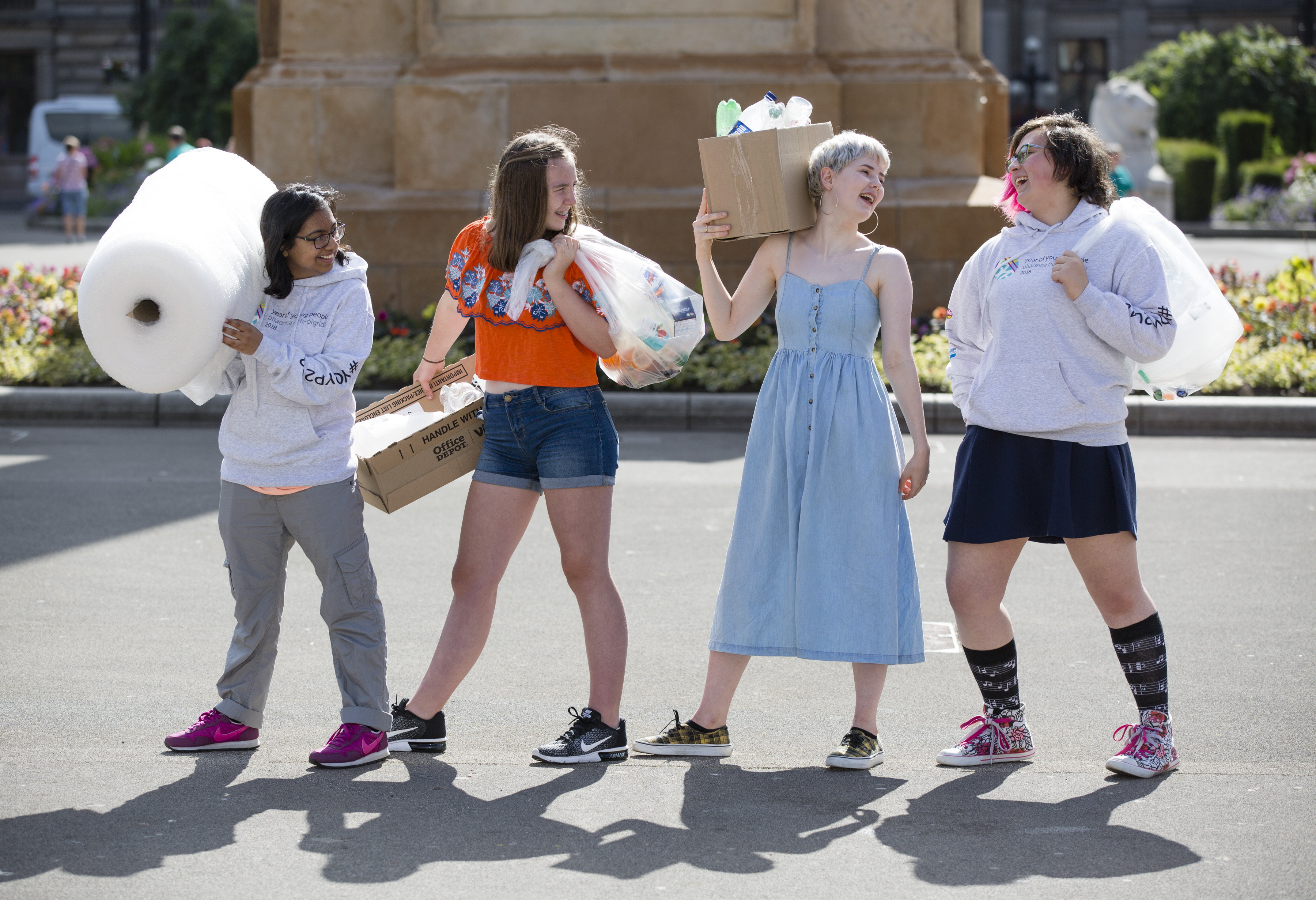 Young Scots to create art from junk
Aspiring young artists are being challenged to take part in an ambitious art project to design three sculptures made of recycled materials.
The sculptures will be showcased at the Year of Young People 2018 space at GO LIVE! at the Green during the Glasgow 2018 European Championships.
The Junk Art Challenge, launched by Young Scot, calls for artists to create thought-provoking sculpture designs that explore young people's passion for sustainability including reducing plastic waste and improving recycling in Scotland.
Young artists aged 11 to 26 will use recycled, upcycled and reclaimed materials for their sculpture to champion sustainability. The chosen three ideas will be brought to life with help from members of the public of all ages at GO LIVE on the Green. Enter initial ideas before Thursday 26 July,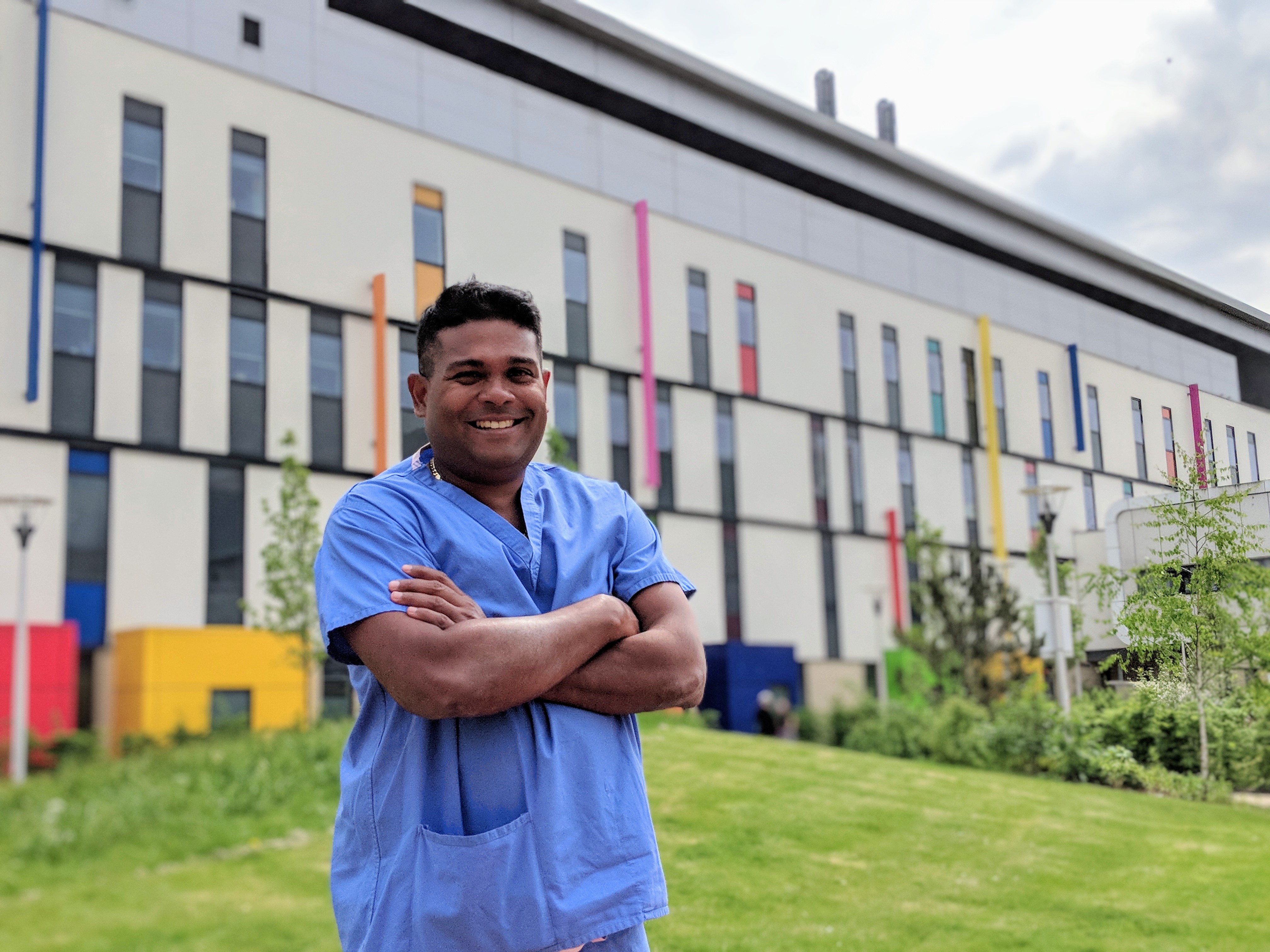 Love at First Sight for Scotland's babies
The charity behind Scotland's largest children's hospital has kicked off a special appeal that could help save the sight of the country's most vulnerable babies.
Glasgow Children's Hospital Charity'sLove at First Sight aims to raise £150,000 to purchase potentially sight-saving pieces of kit for the neonatal units at the Royal Hospital for Children, Princess Royal Maternity and Royal Alexandra Hospitals.
The state-of-the-art imaging equipment will enable teams across the three hospitals to screen for and detect retinopathy of prematurity – abnormal blood vessel growth in the retina – in babies.
Pedro Gonzalez, consultant ophthalmologist, (pictured) said: "A picture is worth a thousand words, and we need to be able to take photos of tiny babies' eyes to see if there are any problems."
Text CARE to 70660 to give £5.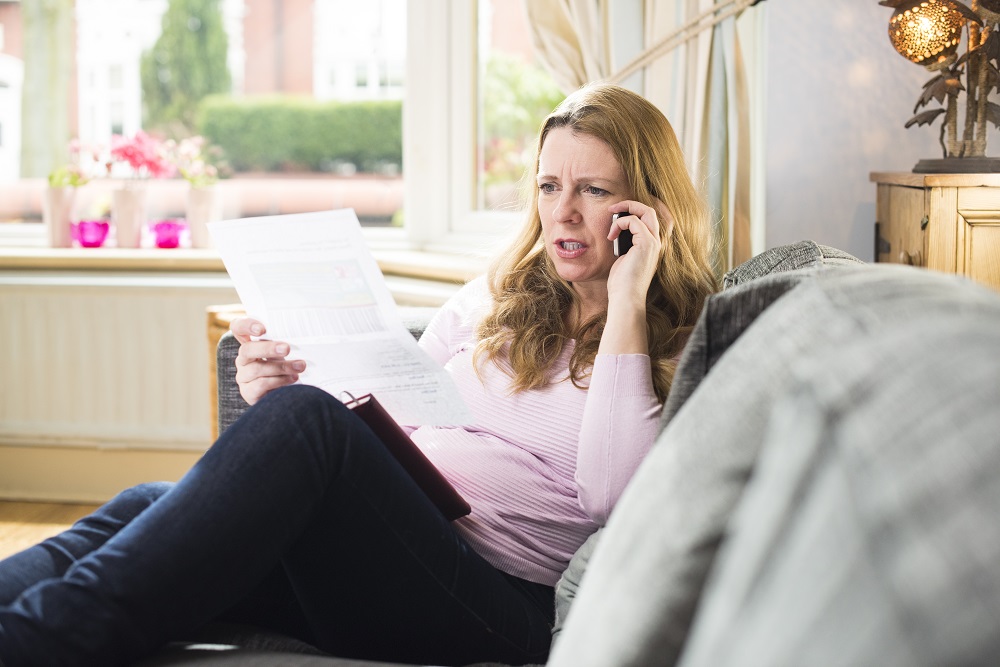 Charity seeks volunteers for breast cancer advice
Breast Cancer Now is calling for new volunteers to train as lifestyle telephone coaches for a major breast cancer risk reduction trial.
This new and exciting volunteering role is part of a £1 million scheme to help women in Scotland reduce their risk of breast cancer.
Volunteer lifestyle telephone coaches will support the ActWELL research trial, which seeks to help women lower their risk of developing breast cancer by supporting them to make sustainable healthy lifestyle changes. To date, 450 women have been recruited to the ActWELL trial and 225 women have already received two face-to-face sessions with an ActWELL lifestyle coach. Telephone lifestyle coaches will build on this progress and provide ongoing support and advice to help women sustain their goals.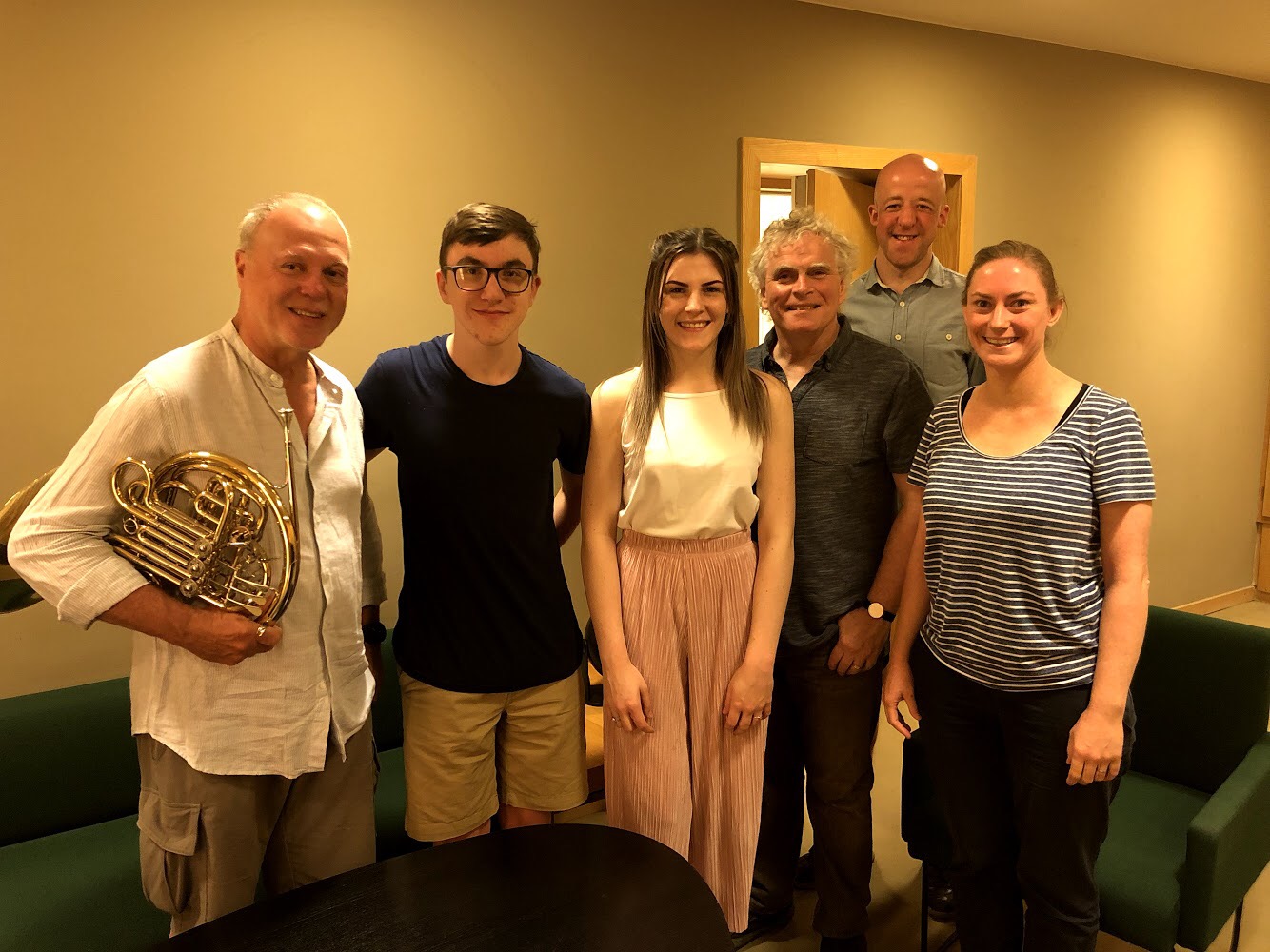 Lewis and Symone make a BIg Noise in Berlin
Big Noise Raploch youngsters from Stirling received the experience of a lifetime when they were given music lessons by two of the world's finest musicians during a special visit to Berlin.
Lewis Sinclair (18) and Symone Hutchison (16), from Big Noise Raploch, Stirling, were invited to the Berlin Philharmonie concert hall, home of the world-famous Berlin Philharmonic orchestra. Lewis, on oboe, and Symone, on trombone, received individual music lessons from two members of the world-renowned orchestra.
Charity Sistema Scotland runs the Big Noise programme, using music to transform the lives of children living in disadvantaged communities.
Lewis and Symone are pictured with Fergus McWilliam, Sistema Scotland board member and French horn player with the Berlin Philharmonic orchestra; Sir Simon Rattle, who performed his last concert as the orchestra's chief conductor while the youngsters were there; and David Munn and Jo Ashcroft, Big Noise Raploch senior musicians.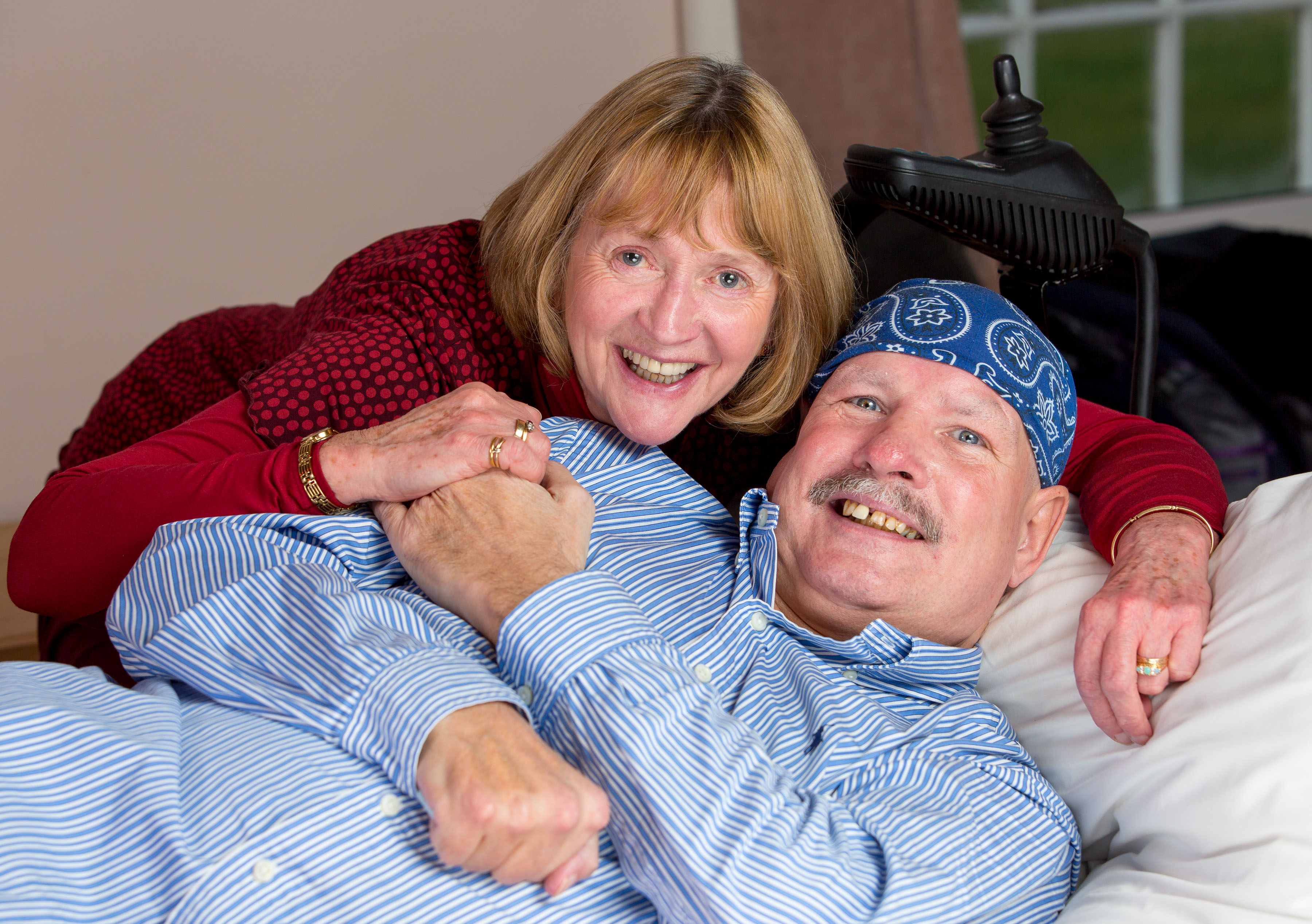 Discover your Housing Options this summer
Housing Options Scotland is holding free drop in events all over the country to give housing information, advice and support to disabled people, older people and veterans.
The events throughout July and August aim to help people find out what their housing options are.
Last year Chris and Julie Fisher (pictured) were able to move from an inaccessible home they owned to an accessible home using the Scottish Government's LIFT scheme after receiving help from Housing Options Scotland.
Housing Options Scotland is Scotland's housing advice charity for disabled people, veterans and older people.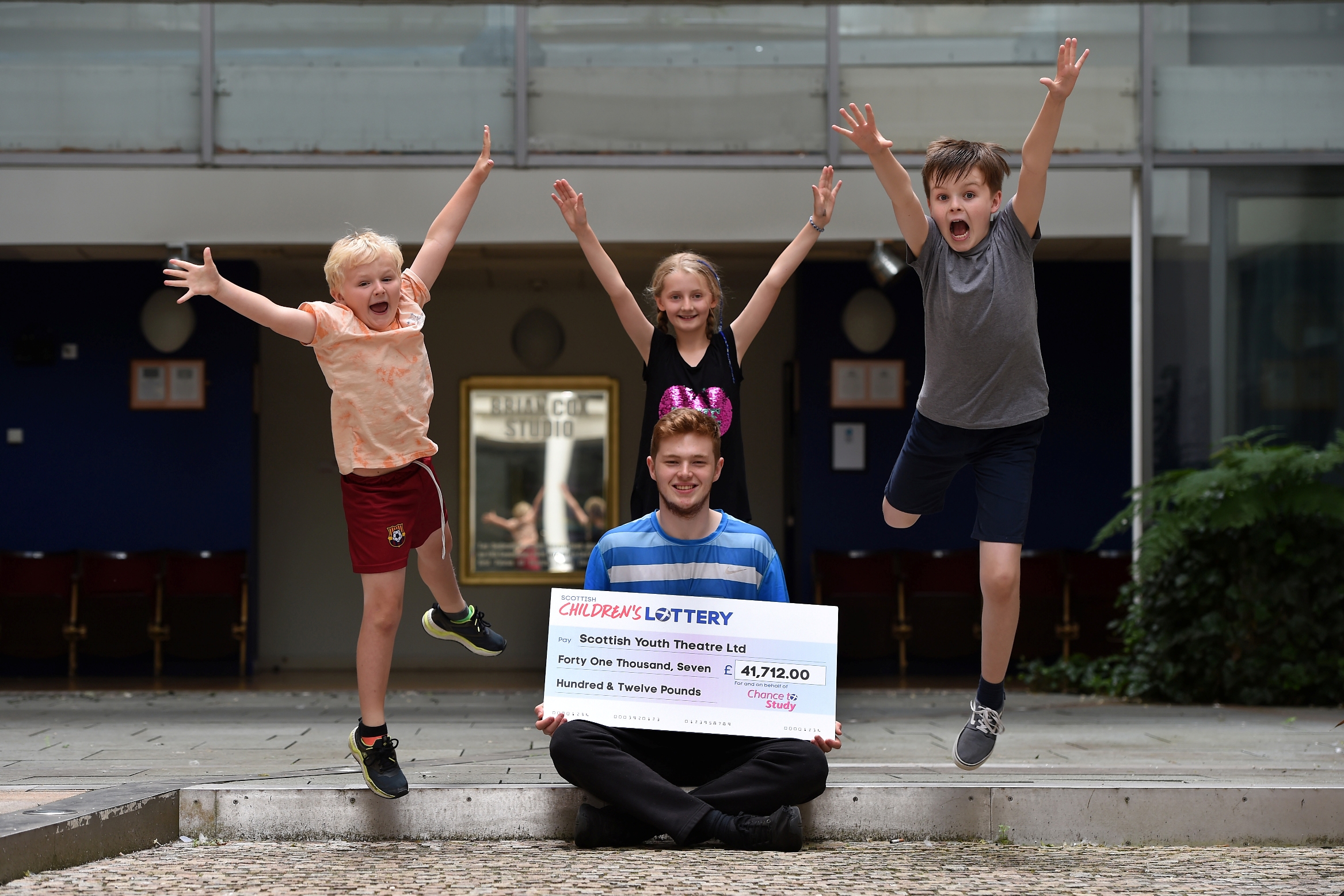 Scottish Youth Theatre reaches out to disadvantaged youth
National youth performing arts company Scottish Youth Theatre (SYT) has been awarded a £41,712 grant from the Scottish Children's Lottery.
Working with young people from across the country, SYT believes that the power of theatre can transform lives through learning, performance and development opportunities.
The grant from the Scottish Children's Lottery will allow SYT to launch a new bursary fund, which will enable disadvantaged children and young people to come together with their peers and experience the benefits of its theatre arts programmes.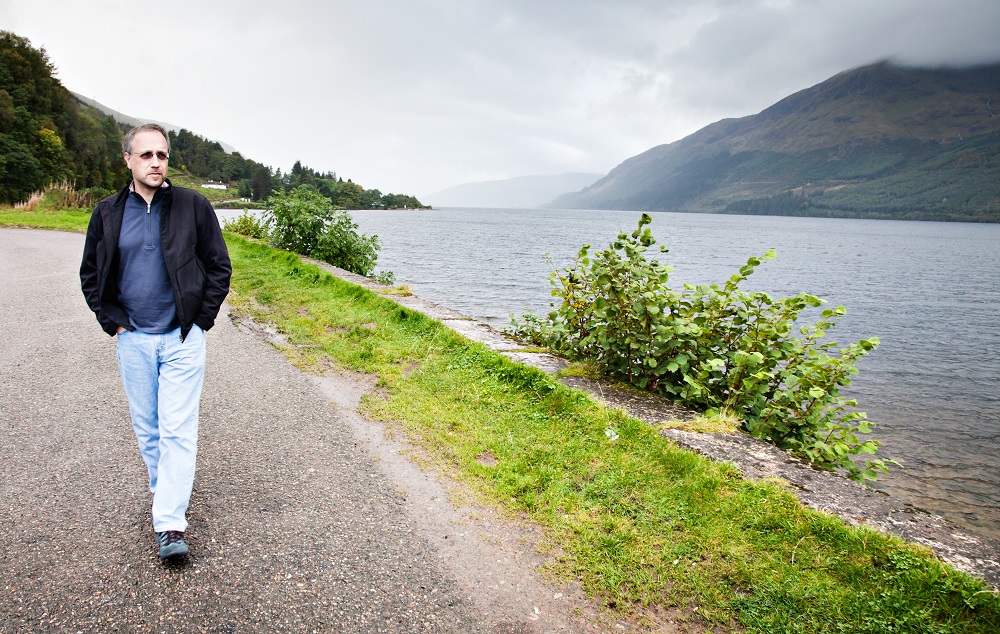 Rural Voices speak out over Brexit and homelessness
Scottish Rural Action has launched a new project that will work with volunteers from across rural Scotland to make their voices heard on a range of issues.
Rural Voices is specifically designed to engage with disadvantaged groups and ensure their voices are heard by decision makers.
The programme will run over three years, with groups running for 6 to 12 months at a time. Recruitment for the first two issue groups is now open. Topics identified for the 2018/19 groups are the impact of
Brexit on rural Scotland and rural homelessness.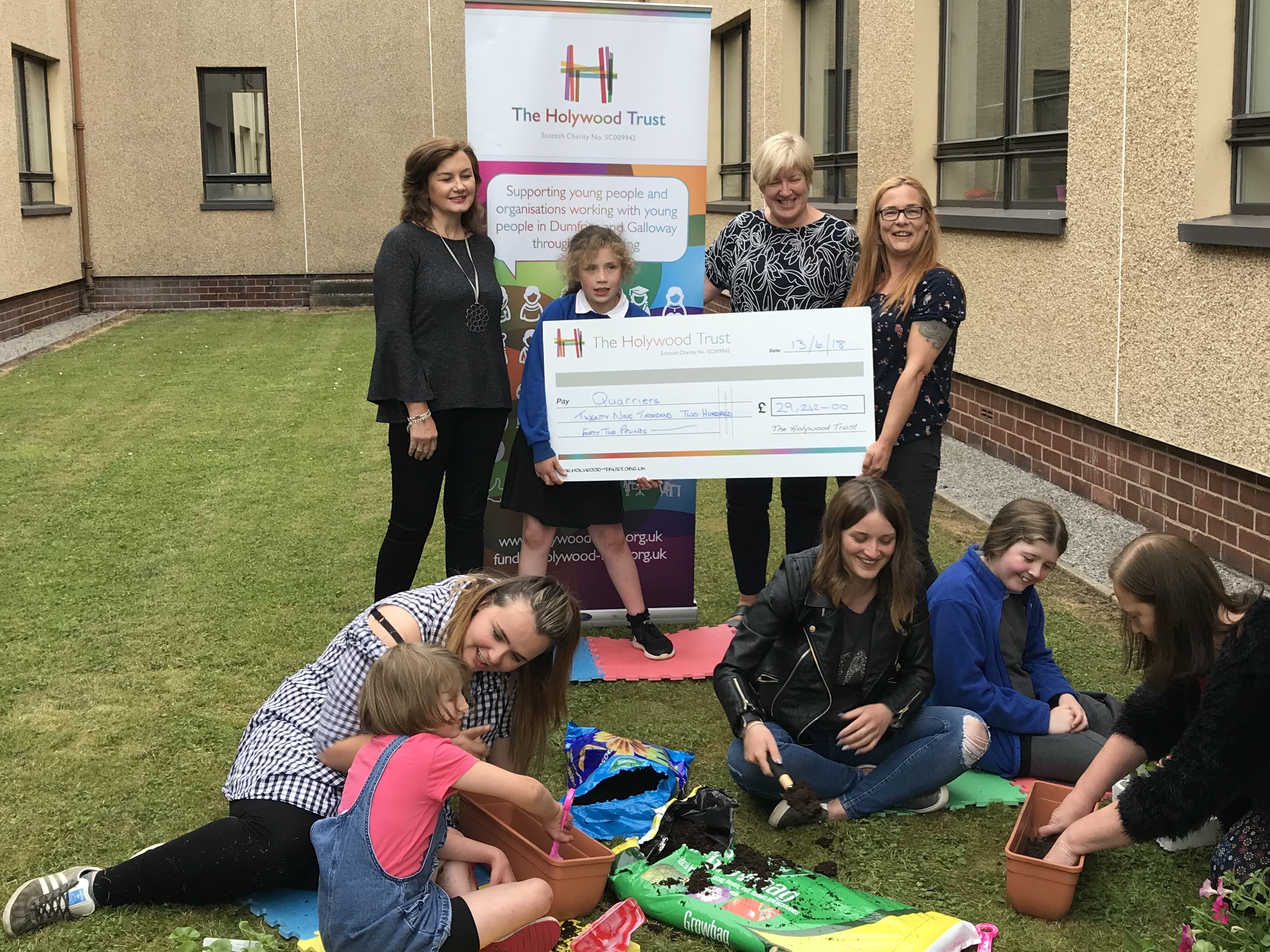 Quarriers wins funding for Dumfries disability service
Social care charity Quarriers has received grants totalling £62,505 from The Holywood Trust to support its services across Dumfries and Galloway.
One grant of £29,242 will be used by the Quarriers Family Support Service, which provides support to children, young people and families affected by disability throughout the area.
The funding will be used to continue the work of a senior family support worker at the service, a key role which ensures that each child or young person receives care which responds to their individual choices and abilities.
The Holywood Trust has also approved additional funding of £33,263 to enable the service to run a pilot project working with young people with a learning disability or autism.