Margaret Lynch vows to take CAS to tribunal
Former Citizens Advice Scotland (CAS) chief executive Margaret Lynch has lost her appeal against her sacking for gross misconduct.
The charity today confirmed the dismissal was upheld by an internal appeal panel hosted by CAS.
The panel comprised three of the charity's trustees.
Lynch, who took up the role in 2012, was fired in February after an investigation following allegations made by a whistle-blower last year.
An investigation by auditors Chiene and Tait accused Lynch of inappropriate use of CAS credit cards and staff expenses. It claimed she used CAS funds to pay for a Christmas party, buy store vouchers to give to staff, and buy alcohol over a two year period.
Lynch was also accused of authorising a £6,000 payment to a local advice service in Dumfries and Galloway after a CAS committee had turned down the application.
She has already vowed to take her dismal to an industrial tribunal.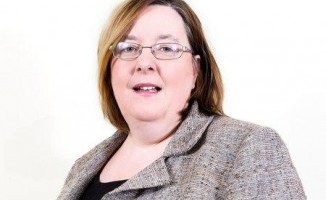 In the two years up to her appointment, the organisation was plagued with problems at senior level, losing two chief executives in quick succession. Its finance chief also resigned this year.
Last month the UK government said it would hold back six months of funding until it carried out an immediate governance review after ministers expressed concern over the running of the body.
CAS has now commenced a governance review, with the aim of "making the charity a model within the sector for progressive governance."
It is also reviewing all financial and risk procedures and created new guidelines for expenses for staff.
In a statement, the charity said: "As the organisation which supports Scotland's largest independent advice network, the internal focus at CAS is always on supporting the needs of the people of Scotland. Chief operating officer, Anne Lavery, will continue to manage day-to-day operations until a new chief executive is appointed."